50th Anniversary Celebration
Transcending: The Chamber Music Society of Lincoln Center Celebrates 50 Years
Honoring Elinor Hoover & Shirley Young

Watch On Demand

Join us for the premiere screening of a documentary about CMS with special appearances by CMS Co-Artistic Directors David Finckel and Wu Han, Executive Director Suzanne Davidson, Interim Dean of the Music Division at The Juilliard School Ara Guzelimian, and CMS Artists the Calidore String Quartet, Daniel Hope, Kristin Lee, Cho-Liang Lin, Anthony McGill, Arnaud Sussmann, Jimmy Thompson, and more.

Celebrate CMS's historic milestone and vital work as the leading global chamber music institution and its important and meaningful role as a worldwide force in classical music performance, appreciation, education, and global community outreach.
Even though our Gala has gone virtual, its impact on our programs remains crucial. We need your support, this year more than ever, to keep CMS resilient and to support our artists during this global crisis. CMS continues to meet its mission of producing and presenting the finest chamber music through its extensive and innovative online programs, which employ our wonderful musicians.
SILENT AUCTION
The Auction is now Closed.

FUND-A-NEED
CHECKS
Made payable to Chamber Music Society
Mail to:
Chamber Music Society of Lincoln Center
70 Lincoln Center Plaza, 10th Floor
New York, NY 10023-6582
PAY BY CREDIT CARD VIA PHONE
Call 212-875-5216
Gifts of $50,000 and up receive all benefits listed below plus recognition and logo placement in the Transcending: The Chamber Music Society of Lincoln Center Celebrates 50 Years film.
Gifts of $15,000-$49,999 receive the benefit listed below and are invited to host a virtual "table" before the event on September 10.
Gifts of $1,000-$14,999 are invited to the ZOOM PRE-FILM "COCKTAIL" PARTY with the honorees and Artistic Directors David Finckel and Wu Han, and if received by August 20th, name recognition in the film credit and printed program.
Please call (212) 875-5216 for more information.
WITH DEEP APPRECIATION

THE CHAMBER MUSIC SOCIETY THANKS OUR GENEROUS DONORS
CO-CHAIRS
Rita E. and Gustave Hauser
Andrew Hoover
James and Melissa O'Shaughnessy
VICE-CHAIRS
CC Capital
Citi
Robert and Suzanne Hoglund
Marnie S. Pillsbury
Susan S. and Kenneth L. Wallach
Shirley Young
PLATINUM
Sally and Stephen Clement
Joyce B. Cowin
William and Inger G. Ginsberg
Dr. and Mrs. Victor Grann
Paul and Linda Gridley
Walter and Gail Harris
Jane and Peter Keegan
Suzie and Bruce Kovner
Dr. Annette U. Rickel
Charles S. Schreger
Alan and Elaine Weiler
GOLD
American Express
William and Julie Ballard
Susan E. Carmel
Beth and Jeffrey Cohen
Joseph M. Cohen
Linda S. Daines
Tony and Judy Evnin
Judi Sorensen Flom
Jennifer and Johnson Garrett
Priscilla F. Kauff
Vicki and Chris Kellogg
Jay and Julie Lindsey
Richard Prins and Connie Steensma
Herbert and Judith Schlosser
Pearl F. Staller
Suzanne E. Vaucher and William R. Stensrud
Earl D. Weiner
Coke Anne and Jarvis Wilcox
Kathe and Edwin Williamson
SILVER
Nasrin Abdolali
Ronnie and Lawrence Ackman
Jim Attwood and Leslie Williams
Brett Bachman and Elisbeth Challener
Hamid Biglari and Laya Khadjavi
Ellen Beth Bogolub
Jonathan Brezin and Linda Keen
Noreen and Kenneth Buckfire
Lisa and David Carnoy
Anne and John Coffin
Irwin B. Cohen
Howard Dillon and Nell Dillon-Ermers
Carole G. Donlin
Frank and Micaela English
Rachel and Melvin Epstein
John and Darin Eydenberg
Frederick and Martha Farkouh
Tom and Deban Flexner
Irv and Elizabeth Flinn
Marianne and John Fouhey
Clayton and Shannon Hale
Stephen and Bindy Kaye
Jill and Peter Kraus
Ida Liu
Jennifer Manocherian
Ruchi and Amit Mehta
Rick Reiss
Susan Schuur
Barbara and Donald Tober
Stephen and Diane Volk
Andrea W. Walton
Sally Wardwell
Shannon Wu and Joseph Kahn
Janet Yaseen
BRONZE
Anonymous (1)
Enid L. Beal
Edgar Choueiri and Martina Baillie
Bruce and Martha Clinton
Marilyn and Robert Cohen
Marshall and Nathalie Cox
Jamie and Bob Craft
Mr. and Mrs. David DeBenedictis
Eurazeo Brands
Barbara E. Field and Seth Dubin
Riane Gruss
Charles and Carol Hamilton
Margaret B. Harding
Betty Himmel
Frederick L. Jacobson
Alexia Jurschak
Sanda and Jeremiah Lambert
Helen Brown Levine
James Marlas and Marie Nugent-Head
Ina Meibach
Joseph and Kathy Mele
Jennifer Myerberg
Linda and Stuart Nelson
Yvonne S. Pollack
Arthur and Susan Rebell
Sarah Solomon
Leo J. Tick
Gary L. Wasserman and Charles A. Kashner
Polly Weissman
Neil Westreich

SUPPORTER
Anonymous (2)
Jordan Agee and Matthew Reeg
Alam Ahmad
Donald Aibel
Christopher Alberti
Douglas Howe Chang
Susan and John Colby
Karen F. Davidson
Beverly Dolinsky
Valerie Falk
Barbara Geshwind
Dorothy F. Glass
Marilyn Glass
Jimmy Hexter
Paul Ingrassia
Jon and Susan Joyce
Gerald Keefe
Sally Ketchum
Julia Kim
Robert and Reiden Kleinbeck
Richard Koo
Chloe Kramer
Keith Kriha and Richard D'Ambrosia
Dorothy Lewis
Philip Lui and YeePing Wu
Zachary and Katy Maggio
Karen McLaughlin
Jane P. Newton
Katie Nojima
Steven Ostrow
Robert Plowman
Andrew Poffel
Ed Sappin
Niraj Shah
Carolyn Sheridan
Rondi Silva
Gary So and Sooyun Kim
Rochelle Uchibori
Dora Vardis and Fred Salusbury
Elaine and James Wolfensohn
Eric Wong
Dolly Woo

SPECIAL THANKS
Alessio Bax
Michael Brown
Calidore String Quartet
Nicholas Canellakis
David Finckel and Wu Han
Paul Huang
Sean Lee
Yura Lee
Matthew Lipman
Paul Neubauer and family
Arnaud Sussmann
Danbi Um
Clos Du Val
Francis Goelet and the Goelet Family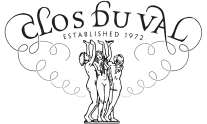 SPONSORS