Streaming Help
Follow the guidelines below for the best viewing experience!
PURCHASING AN EVENT
Most events are sold through our website. Click the "Login" button at the upper right corner of the screen. If you have purchased a ticket with us in the past, you might already have a CMS account. If you don't remember, you can always register to create an account to confirm if your email address already exists in our system. If it does, use the "Reset Your Password" button to gain access.

Once logged in, choose which event you'd like to purchase a ticket. Write in your own ticket price (there is a minimum purchase amount).
You may have On Account Balance, and you can apply your balance to the price of your viewing pass.
VIEWING A PURCHASED EVENT
On the day of your event, we recommend using your desired browser and logging into your account about 15 minutes before the event begins.
Click on "My Account"
If the listing of events doesn't immediately show up, click on "Logged in as YOUR EMAIL" on the top left-hand corner
Click on "DIGITAL CONTENT" to view the events in your account.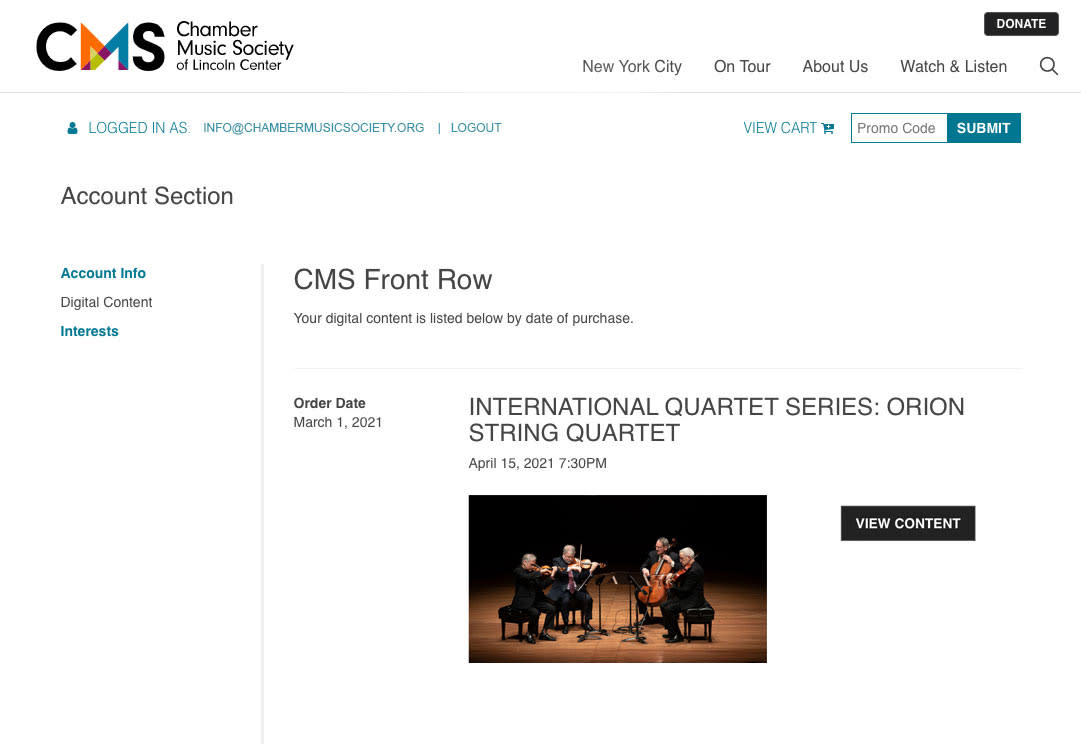 To view each individual event, click "VIEW CONTENT"
Enjoy!
HARDWARE REQUIREMENTS
Any desktop, laptop, tablet, or smart phone with high speed internet connection, plugged into a power source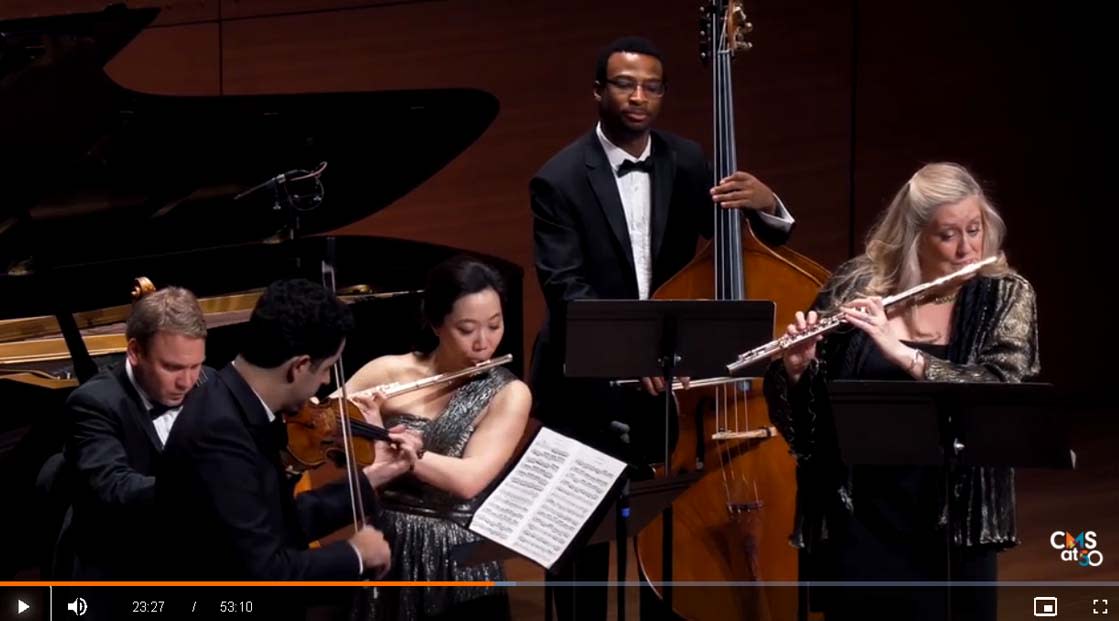 RECOMMENDED VIEWING
Hover your cursor over (or tap on) the video viewer and click on at the bottom corner to pair or mirror your desktop, laptop, or smartphone to an air play-enabled large screen TV with high quality speakers. Consult your TV manual for further instructions. You may also Chromecast any stream.
If viewing from your computer, tablet, or phone, click (or tap) on at the bottom right hand corner of the video viewer to enable full screen mode. Always make sure your volume is turned on both on your computer and on the video.
TROUBLESHOOTING
If you experience any technical problems during the performance, click the "REFRESH" icon in your browser to reset the web stream
Click here for more troubleshooting tools.
ENJOY!
These suggested guidelines may vary by device, browser, and operating system.