Listening to Colors!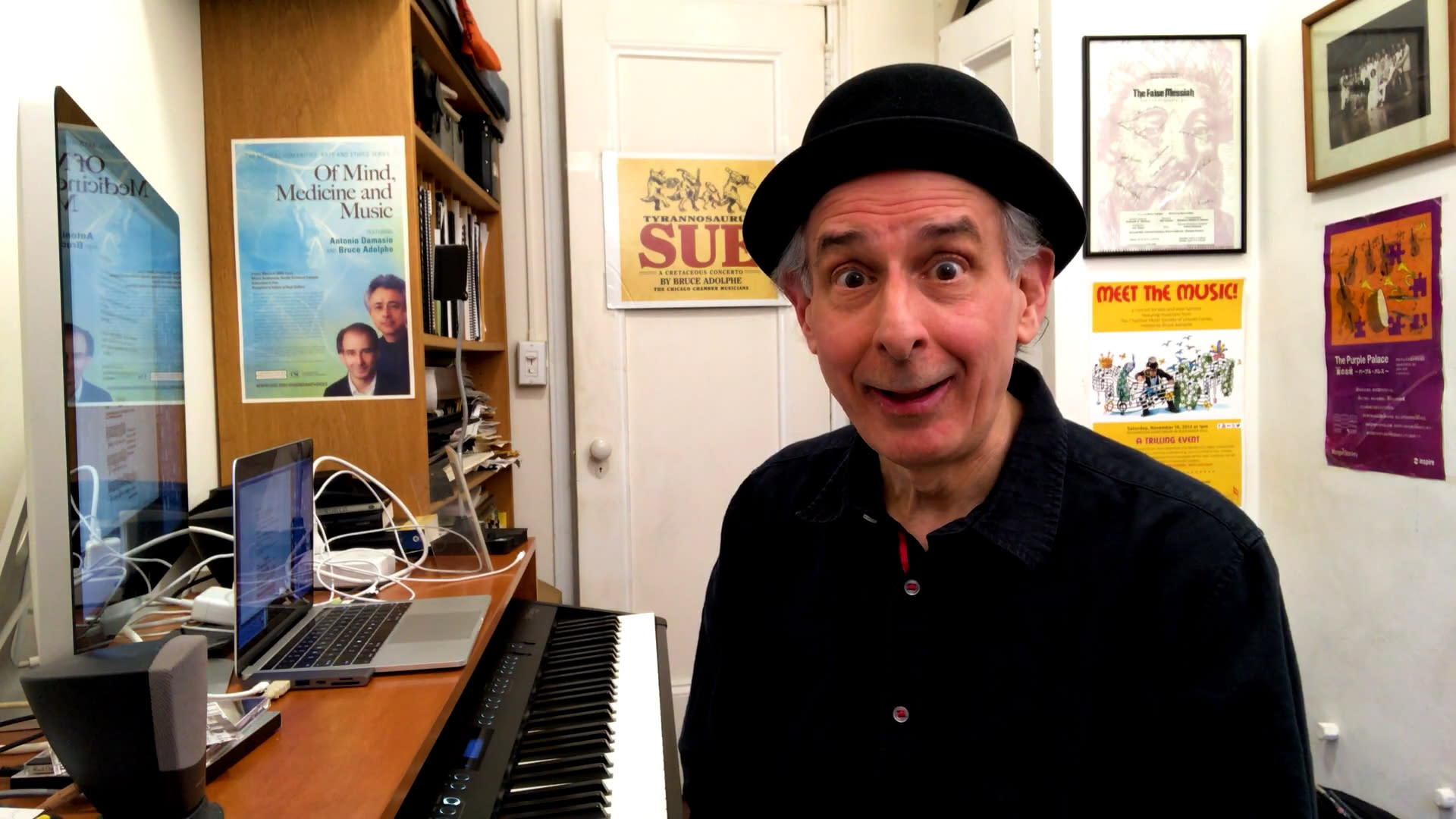 Watch the Episode Here
Inspector Pulse discovers that being a human with feelings is better for music than being a robot that only processes information.
Listen to Inspector Pulse play the chromatic scale and count along from 1 to 12. Now listen to Inspector Pulse play each of the 2 whole tone scales and count along from 1 to 6.
Draw a picture that comes to mind when you hear Inspector Pulse perform the original "Twinkle, Twinkle" melody.
Now draw another picture after hearing "Whole Tone Free Range Twinkle, Twinkle" using the "whole tone" scale. How are your two drawings different?
---
El Inspector Pulse toca una escala cromática. Cuenta del 1 al 12 mientras la escuchas. Ahora cuenta del 1 al 6 mientras el Inspector Pulse toca cada una de las escalas de tonos completos.
Haz un dibujo de lo que te imaginas mientras escuchas al Inspector Pulse tocar la versión original de "Twinkle, Twinkle".
Ahora haz otro dibujo después de que escuches la canción "Whole Tone Free Range Twinkle Twinkle", que utiliza la escala de tonos completos. ¿Qué diferencias hay entre tus dos dibujos?