Parallel Universe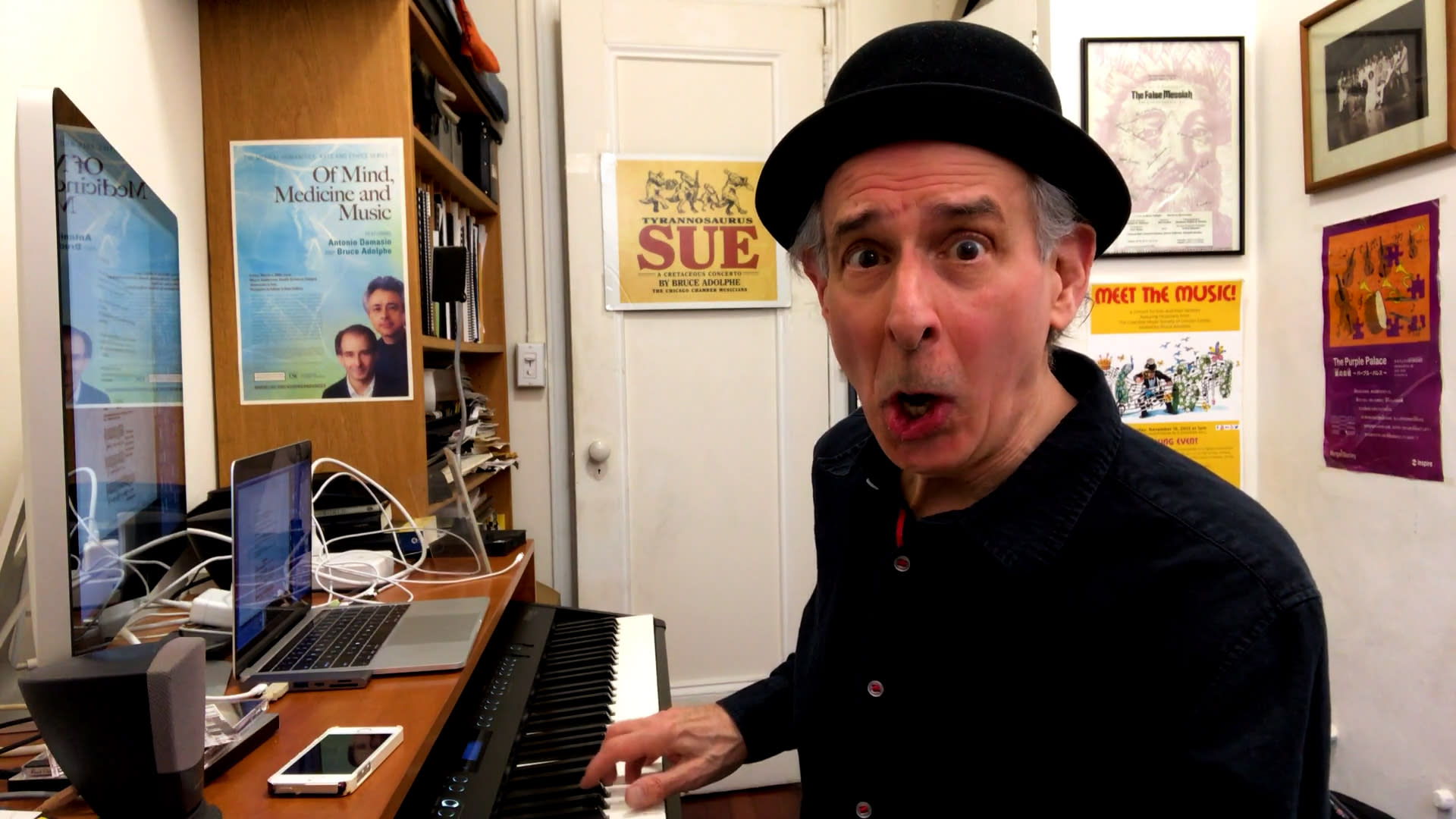 Watch the Episode Here
Well, okay, not universe. Parallel harmony! Inspector Pulse finds out that parallel harmony is really fun to do.
Think of a harmony as a shape. Start by drawing a unique shape and coloring it in.
Now draw the shape again next to your original shape, this time coloring it in with different colors, just like parallel harmonies.
Listen to Inspector Pulse play through ascending and descending parallel chords. Draw an image that comes to mind as you listen to the colorful chords.

---

Piensa en la armonía como una forma geométrica. Dibuja una forma geométrica única y coloréala por dentro.
Ahora, a la par del dibujo original, haz otro dibujo de la forma geométrica que escogiste y coloréala con un color diferente, como una armonía paralela.
Escucha al Inspector Pulse tocar acordes paralelos ascendientes y descendientes. Dibuja una imagen de lo que te imaginas cuando escuchas estos acordes tan coloridos.