Bach: Brandenburg Concerto No. 4 in G major, BWV 1049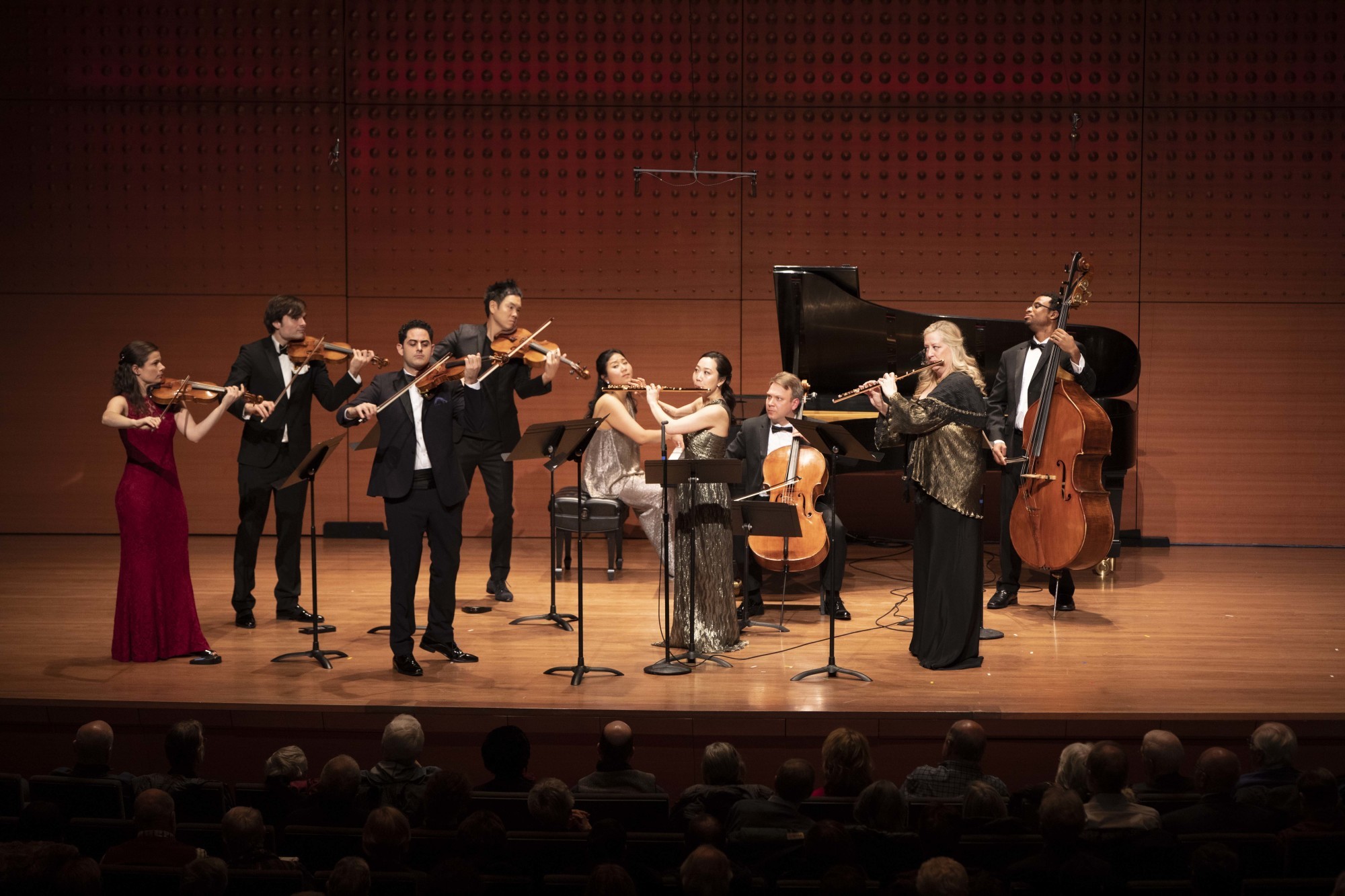 Watch the Work Here
Visit the Full Playlist Here
UNDERSTAND
There are 3 solo instruments featured in this work. Which instruments are they?
ANALYZE
In what ways does this performance differ from performances of this piece in the 18th century? (instruments, technology, etc.) What is unique about the piano being used in this performance?
EVALUATE
This performance features a modern piano modified to mimic the sound of a harpsichord (also known as "harpsipiano") but with the dynamic range of a modern piano. Critique (through a paper assignement or online forum) how the use of this modified instrument compares with other performances found online using the harpsichord.
CREATE
Learn here about how keyboard instruments produce sound by building your own toy piano.
ENTIENDE
¿Qué instrumentos tienen solos en esta pieza?
ANALIZA
¿Qué diferencias notas entre la manera en la que se tocó esta pieza en este concierto y la manera en que se tocaba en el siglo 18? Piensa en los instrumentos, tecnología, etc. ¿Qué diferencia notas en el piano utilizado en este video?
EVALÚA
El piano que se utilizó para este concierto (también conocido como "harpsipiano") fue modificado para imitar el sonido de un clavicémbalo, pero al mismo tiempo mantener el rango dinámico de un piano. Escribe una crítica y compara el uso de este "harpsipiano" con el uso de un clavicémbalo en un video de otro concierto que encuentres en el archivo.
CREA
Aprende sobre cómo los instrumentos de teclas producen sonido y construye tu propio piano de jugete.