Mendelssohn: Trio No. 2 in C minor for Piano, Violin, and Cello, Op. 66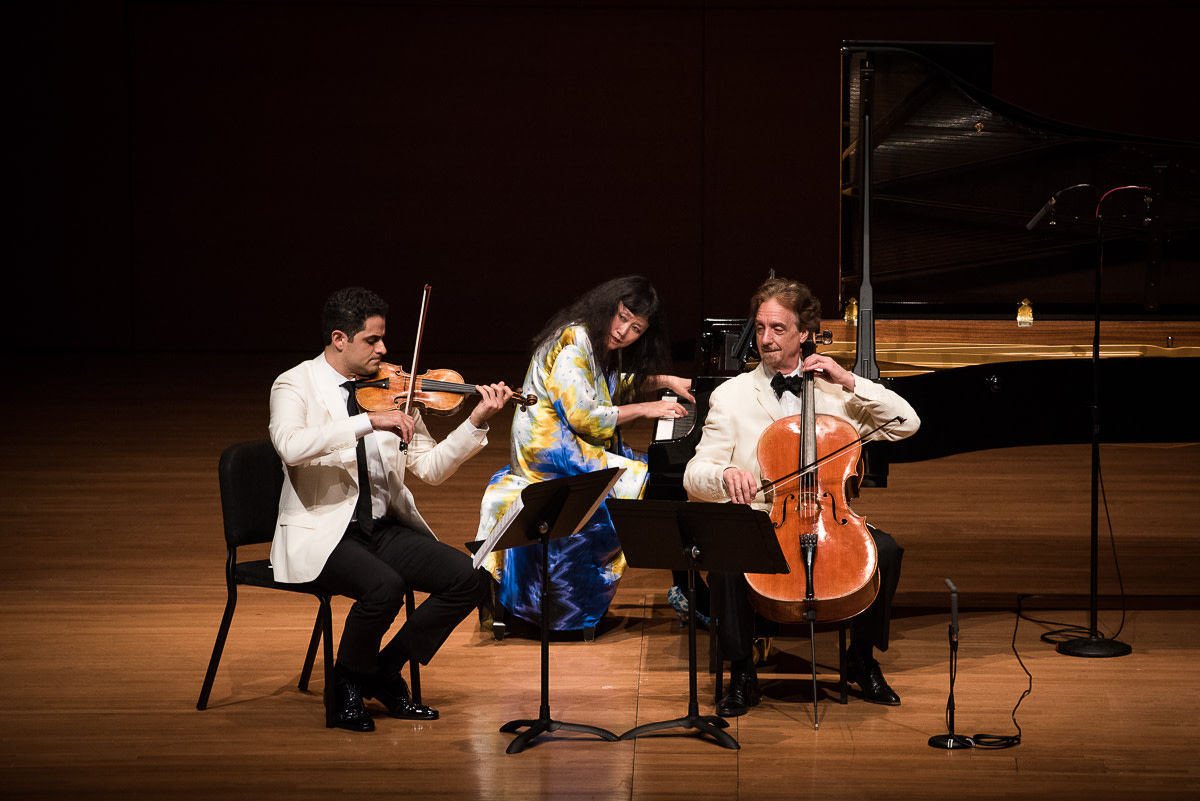 Watch the Work Here
Visit the Full Playlist Here
UNDERSTAND
When was the piece written?
During which period in classical music was this work composed (Baroque, Classical, Romantic, Contemporary)?
What are common musical traits of that period?
ANALYZE
EVALUATE
In the accompanying Inside Chamber Music Lecture, Bruce Adolphe discusses connections between Felix Mendelssohn and J.S. Bach. Using anecdotes and musical examples discussed in the lecture, evaluate how Mendelssohn's Piano Trio in C minor could be said to be influenced by the music of J.S. Bach.
Pretend you are a classical music critic and write a review of this performance, comparing it to another recording in the CMS archive.
CREATE
Use the MuseScore application to compose a piano accompaniment for a movement from a solo violin work of J.S. Bach of your choice and share with classmates in an online forum. Refer to the techniques Bruce Adolphe discusses in the accompanying Inside Chamber Music video to guide you.
ENTIENDE
¿En qué año y en qué período (Barroco, Clásico, Romántico, Contemporáneo) fue compuesta esta pieza?
¿Qué rasgos caracterizan a la música de ese período?
ANALIZA
EVALÚA
En la conferencia Inside Chamber Music acompañante, Bruce Adolphe discute la conecciones entre Felix Mendelssohn y J.S. Bach. Tomando en cuenta las anécdotas y los ejemplos musicales que menciona Bruce, evalúa cómo el Trio con piano en do menor de Mendelssohn pudo haber sido influenciado por la música de Bach.
Imagina que eres un crítico de música clásica. Escribe una crítica sobre el video, comparándolo con otros en el archivo de CMS.
CREA
Utilizando la aplicación MuseScore, compone un acompañamiento de piano para un movimiento de una pieza para violín solo de Bach y compártelo con tus compañeros. Asegúrate de utilizar las técincas que Bruce Adolphe discute en su conferencia Inside Chamber Music.