Ravel: Quartet in F major for Strings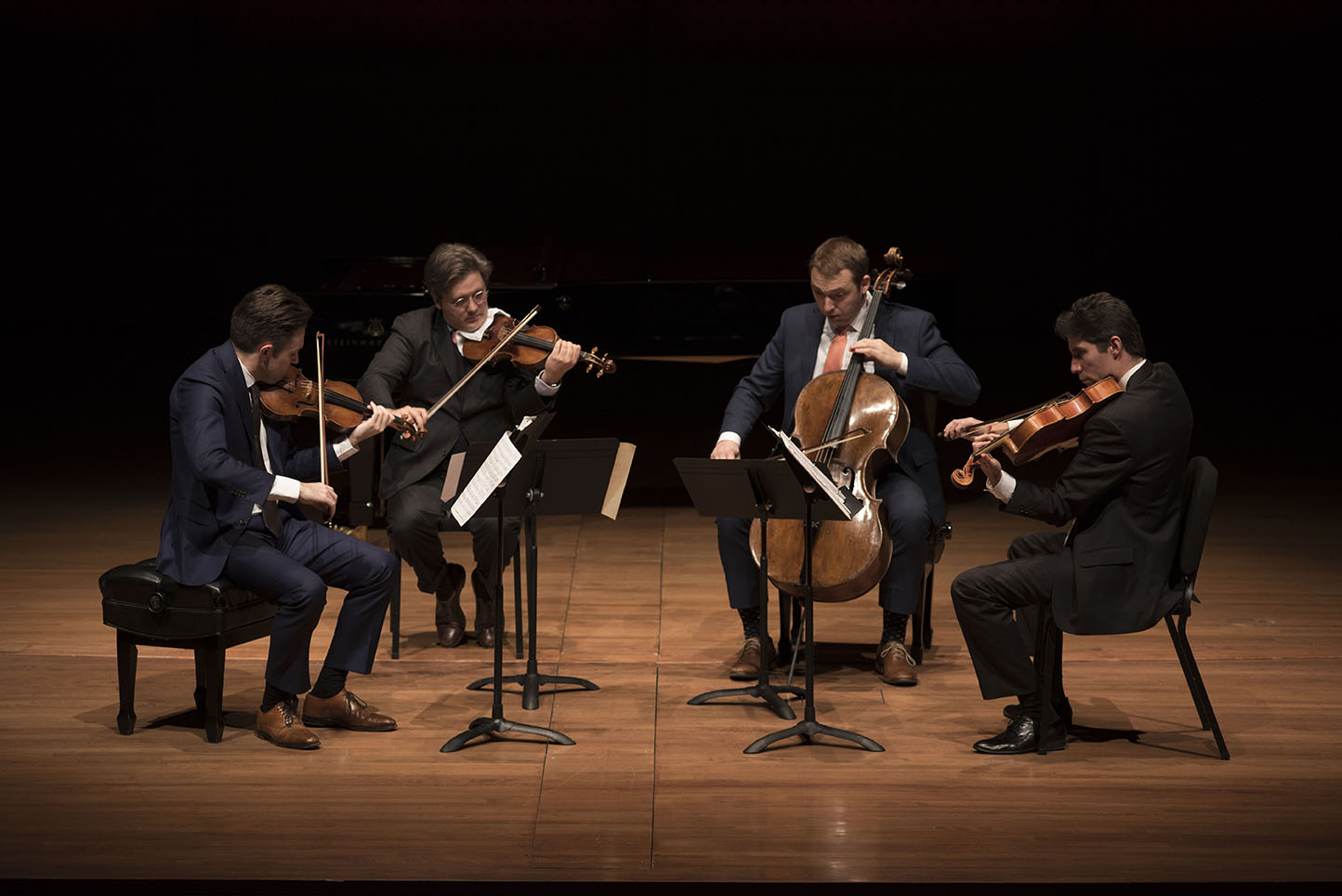 Watch the Work Here
Visit the Full Playlist Here
UNDERSTAND
What is the name of the "plucking" technique used at the very beginning of the second movement of this work beginning at 8:08? What other instrument does this technique remind you of?
ANALYZE
Search for another work by Maurice Ravel in the CMS archive. How does this work compare with that work?
This work is an example of Impressionism. Search for another work from the Romantic period in the CMS archive and compare and contrast Impressionism and Romanticism.
EVALUATE
The theme of this playlist is "Transcendence." Justify how this work fits within this theme. Think about the overall mood of the work and how the colors of the string quartet used by Ravel contribute to that view.
CREATE
Learn more about the "plucking" sounds featured in movement 2 by building your own stringed instrument. Instructions begin starting at 3:30.
ENTIENDE
¿Cómo se llama la técnica que utilizan los músicos al principio del segundo movimiento de esta pieza, empezando en 8:08? ¿A qué otros instrumentos te recuerda?
ANALIZA
Busca otra obra de Maurice Ravel en el archivo de CMS. ¿Cómo se comparan?
Esta es una obra impresionista. Busca una obra del periódo romántico en el archivo de CMS y compara y contrasta el impresionismo con el romanticismo.
EVALÚA
El tema de esta lista de reproducción es "Trasendencia." Justifica cómo esta pieza representa dicho tema. Refelecciona sobre cómo los colores que utiliza Ravel a través de la música contribuyen al ambiente de la pieza.
CREA
Aprende más sobre la técina de pizzicato que se utiliza en el segundo movimiento y construye tu propio instrumento de cuerdas. Las instrucciones empiezan en 3:30.