Mendelssohn: Sextet in D major for Piano, Violin, Two Violas, Cello, and Bass, Op. 110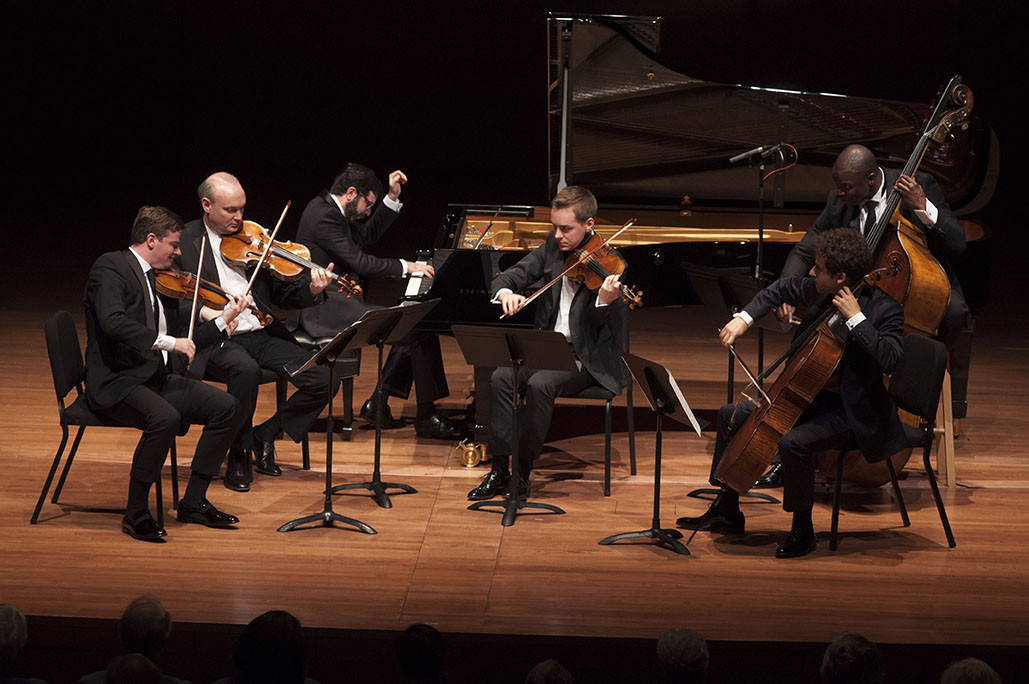 Watch the Work Here
Visit the Full Playlist Here
UNDERSTAND
Click here to read more about violist Matthew Lipman. Explore the CMS archive for other recordings featuring Matthew and describe.
ANALYZE
EVALUATE
Imagine you are critic and write a review of this performance, referring to elements of the performance and of the work.
CREATE
Using other concert videos in the CMS archive, create your own chamber music playlist conveying the "Joy of Music."
ENTIENDE
Haz click aquí para leer más sobre el violista Matthew Lipman. Explora más de sus videos en el archivo de CMS y describe su estilo musical.
ANALIZA
EVALÚA
Imagina que eres crítico de música y escribe una reseña de este concierto haciendo referencia a elementos de la pieza.
CREA
Usando otros videos del archivo de CMS, crea tu propia lista de reproducción llamada "La alegría de la música."