Mendelssohn: Quintet No. 2 in B-flat major for Two Violins, Two Violas, and Cello, Op. 87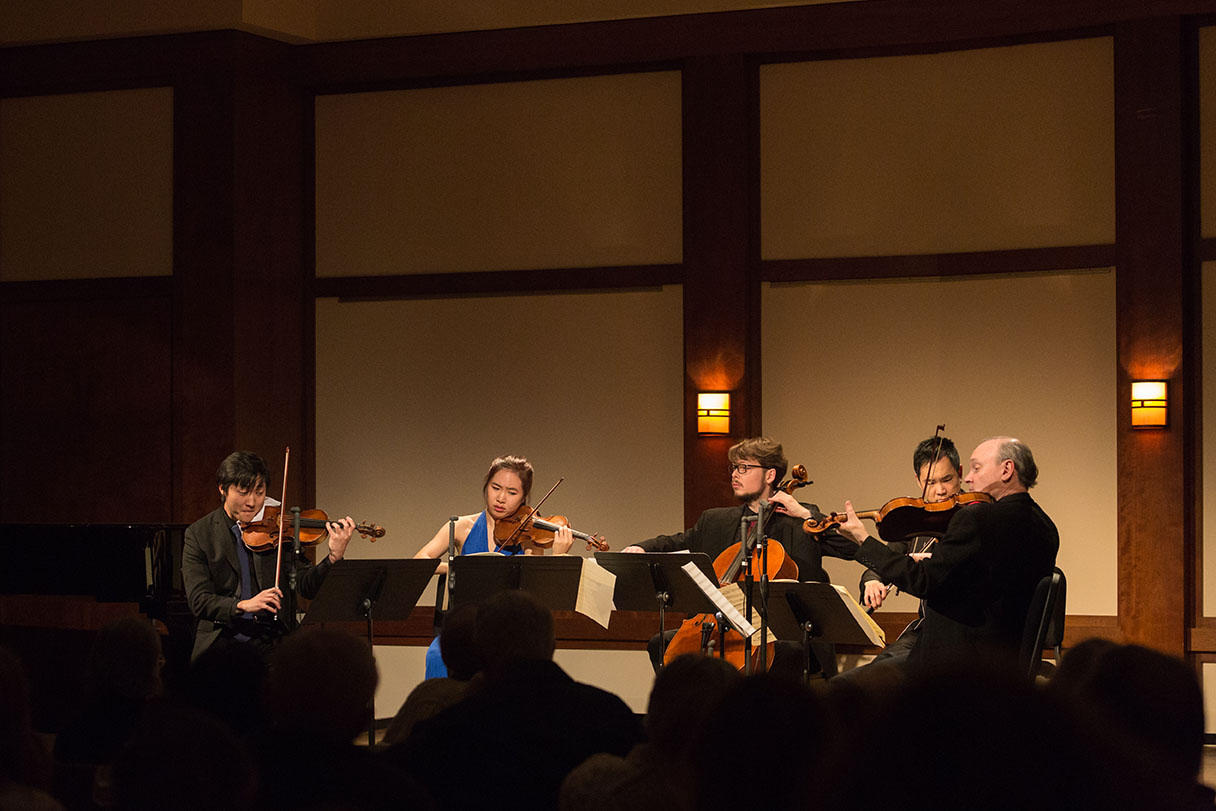 Watch the Work Here
Visit the Full Playlist Here
UNDERSTAND
What instrument would need to be removed from the instrumentation of this work to convert it from a string quintet to a string quartet?
ANALYZE
Mendelssohn composed this work when he was just 17 years old around the same time of his Octet. Compre and contrast thse two works.
EVALUATE
Evaluate the effect of the added viola to the overall sound of this ensemble using musical examples from the work.
CREATE
Create a online timeline of Mendelssohn's life, noting the dates of works found in the CMS archive with facts from his life and work.
ENTIENDE
¿Cuál instrumento tendría que ser removido de la instrumentación para convertir a esta pieza de un quinteto a un cuarteto de cuerdas?
ANALIZA
Mendelssohn compuso esta pieza cuando tenía apenas 17 años, casi al mismo tiempo que su Octet. para cuerdas. Compara y contrasta estas dos piezas.
EVALÚA
Utilizando ejemplos musicales de la pieza, evalúa cómo la adición de una segunda viola afecta el sonido del ensamble.
CREA
Crea una línea cronológica de la vida de Mendelssohn, destacando eventos importantes en su vida personal y como compositor. Incluye también las fechas de las piezas que se encuentran en el archivo de videos de CMS.