Stravinsky: The Rite of Spring for Piano, Four Hands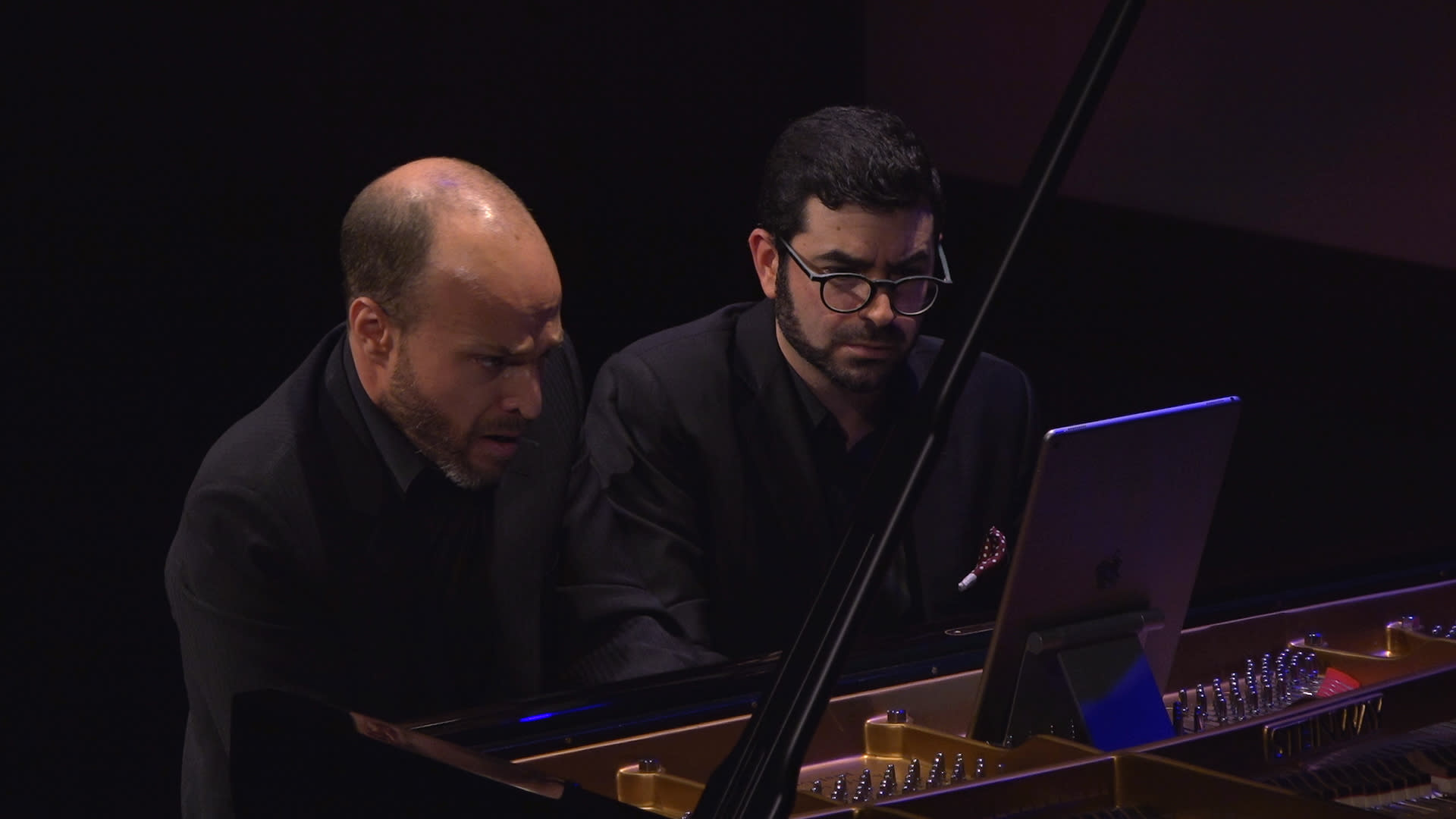 Watch the Work Here
Visit the Full Playlist Here
UNDERSTAND
Identify a few musical examples of Spring in this piece.
ANALYZE
Listen to the original version of this work for full orchestra. Select a passage and compare the sounds of the orchestral version and this version for piano four hands.
EVALUATE
Audiences rioted in the theater when they first heard this work. Evaluate why that may have been and why the work's evoation of Spring is well known today.
CREATE
Stravinsky's Rite of Spring was originally composed for ballet with a backdrop and costumes. Draw or paint the kind of backdrop you think is conveyed in this music. Think about the Russian landscape and time of the year implied in the music.
ENTIENDE
Identifica algunos ejemplos musicales de la primavera que se encuentran en esta pieza.
ANALIZA
Escucha la versión original para orquesta de esta pieza (link here). Escoge un pasage y compara el sonido de la versión orquestal con la de piano a cuatro manos.
EVALÚA
El público armó una revuelta en el teatro la primera vez que escucharon esta obra. Evalúa cuál pudo haber sido la razón.
CREA
El rito de la primavera de Stravinsky fue originalmente compuesto para un ballet. Dibuja o pinta un fondo para el escenario que vaya de acuerdo con la música. Toma en consideración el paisaje Ruso y la época del año en que se lleva a cabo la obra.