Brahms: Trio in E-flat major for Horn, Violin, and Piano, Op. 40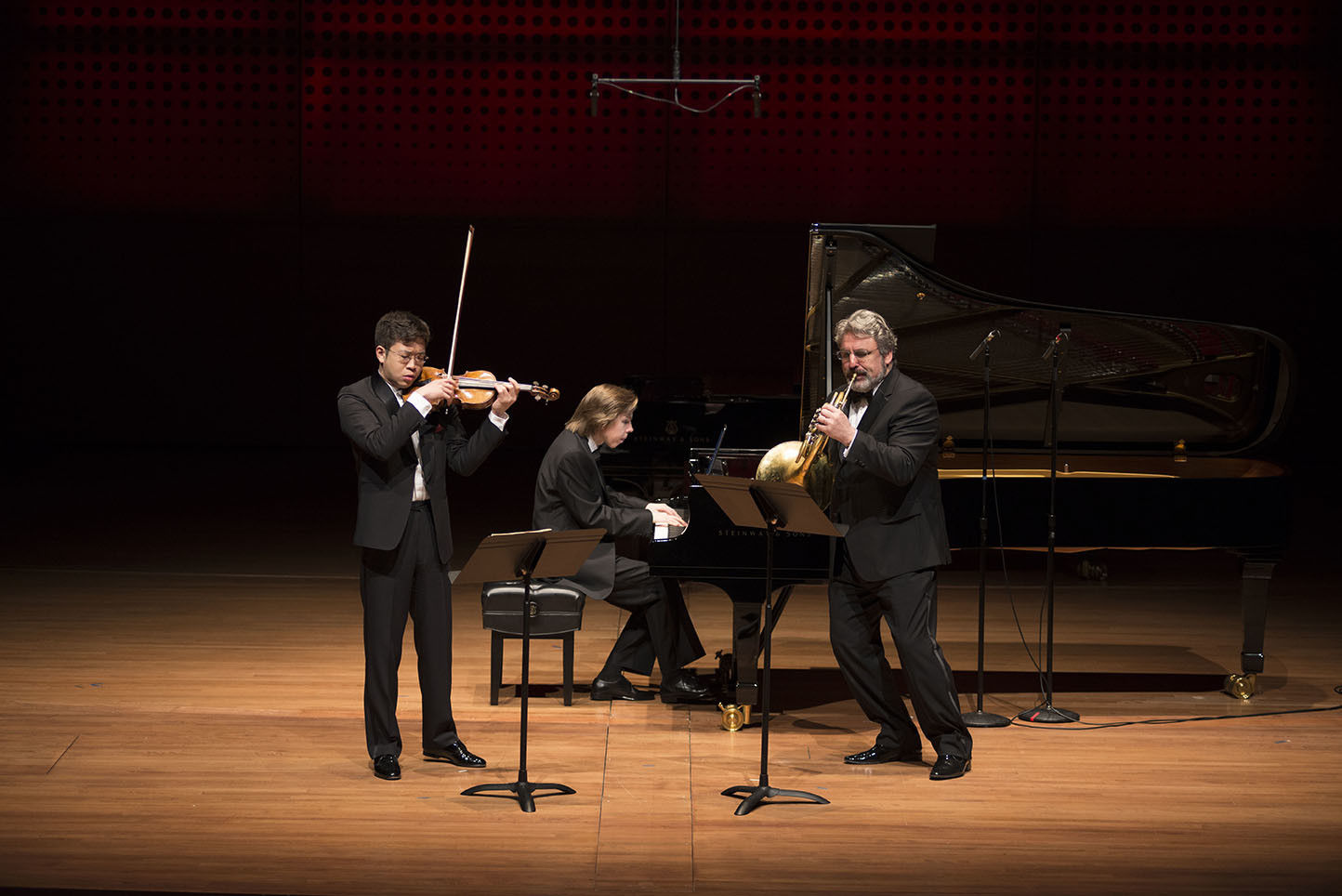 Watch the Work Here
Visit the Full Playlist Here
UNDERSTAND
During which historical period in classical music was this work composed?
ANALYZE
In the acompanying Inside Chamber Music lecture, Bruce Adolphe discusses the horn solo from the opening of Brahms' Symphony No. 1. Compare the use of the horn in that work and in this work.
EVALUATE
Defend why this work is included in this playlist entitled "Friendship and Love" using examples from the work.
CREATE
Build your own brass instrument, following the instructions in this video, or using materials around the house!
ENTIENDE
¿Durante qué período histórico de la música fue compuesta esta pieza?
ANALIZA
En la conferencia Inside Chamber Music acompañante, Bruce menciona el solo de corno que aparece al inicio de la primera sinfonía de Brahms. Compara el uso del corno en estas dos piezas.
EVALÚA
Refiriéndote a ejemplos específicos de la pieza, explica por qué crees que esta obra fue incluída en esta lista de reproducción titulada "Amor y Amistad".
CREA
Utilizando materiales que tengas en tu casa, sigue las instrucciones en este video, para contruír un instrumento de bronce.