Franck: Sonata in A major for Violin and Piano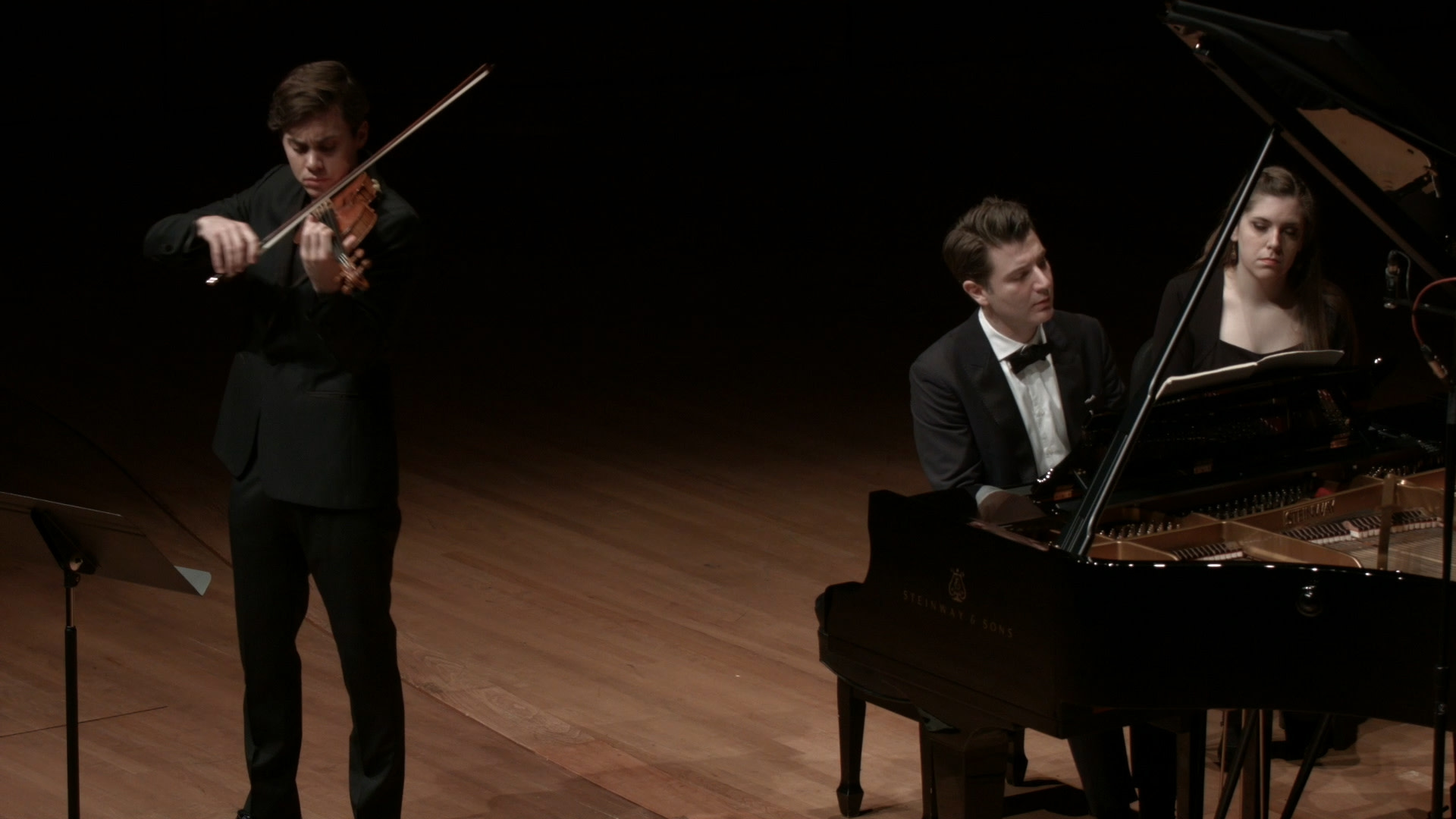 Watch the Work Here
Visit the Full Playlist Here
UNDERSTAND
During which historical period in classical music was this work composed?
ANALYZE
This work was composed as a wedding gift to the famous violinst and composer, Ysaÿe. What about this work makes it an appropriate gift, using examples from the piece?
EVALUATE
Evaluate the effectiveness of musical techniques used in this work to convey the theme of friendship (i.e. canonic imitation used throughout most of the final movement).
CREATE
Imagine you are creating a playlist around the theme of "friendship and love" and create your own using videos from the CMS archive.
ENTIENDE
¿Durante qué período histórico de la música fue compuesta esta pieza?
ANALIZA
Esta obra fue compuesta como regalo de bodas para el compositor y violinista Eugene Ysaÿe. ¿Qué aspectos de esta pieza la hacen apropiada como regalo?
EVALÚA
Evalúa qué tan efectivamente se logra transmitir el tema de la amistad a través de las técnicas musicales empleadas en esta pieza (por ejemplo, el uso de la imitación canónica en el último movimiento).
CREA
Usando videos del archivo de CMS, crea tu propia lista de reproducción con el tema "Amor y Amistad."