Schumann: Quartet in E-flat major for Piano, Violin, Viola, and Cello, Op. 47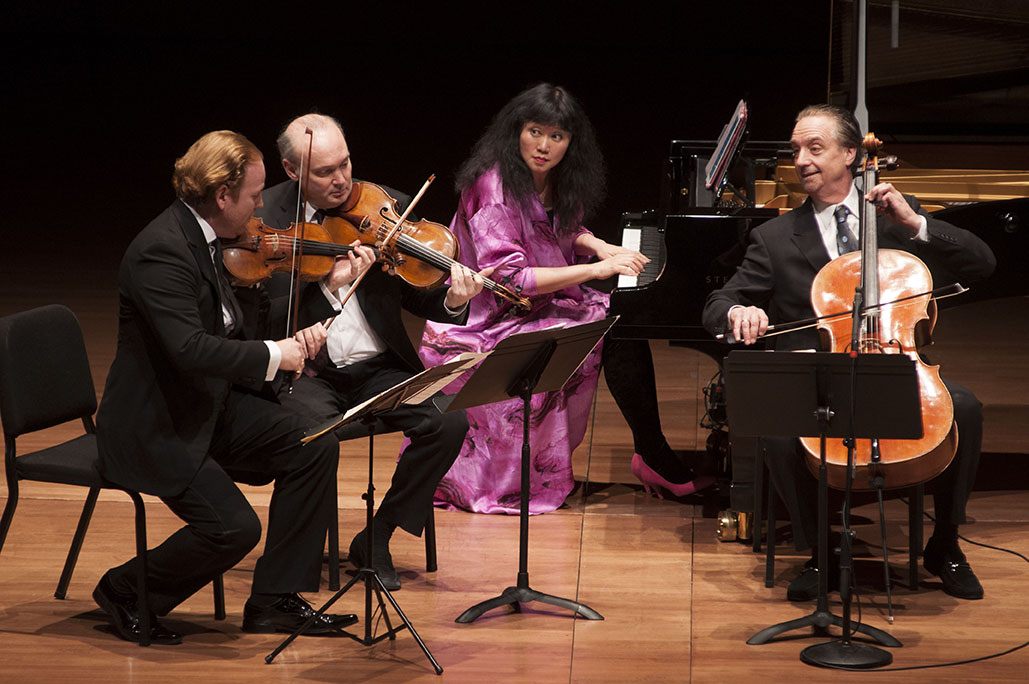 Watch the Work Here
Visit the Full Playlist Here
UNDERSTAND
Imagine if Schumann had added another violin to this ensemle. What would the name of that ensemble be?
ANALYZE
Brahms, the composer of the first work in this playlist, had a long friendship with Robert Schumann. Compare their works in this week's playlist, focusing on qualities their styles have in common.
EVALUATE
Defend why this work is included in this playlist entitled "Friendship and Love" using examples from the work.
CREATE
Imagine you are creating a playlist around the theme of "friendship and love" and create your own using videos from the CMS archive.
ENTIENDE
Si Schumann hubiese agregado otro violín al la instrumentación de esta pieza, ¿qué tipo de ensamble sería?
ANALIZA
Brahms fue gran amigo de Robert Schumann. Enfocándote en en las características estilísticas, compara sus obras incluídas en esta lista de reproducción.
EVALÚA
Refiriéndote a ejemplos específicos de la pieza, explica por qué crees que esta obra fue incluída en esta lista de reproducción titulada "Amor y Amistad".
CREA
Usando videos del archivo de CMS, crea tu propia lista de reproducción con el tema "Amor y Amistad."