Brahms: Trio in A minor for Clarinet, Cello, and Piano, Op. 114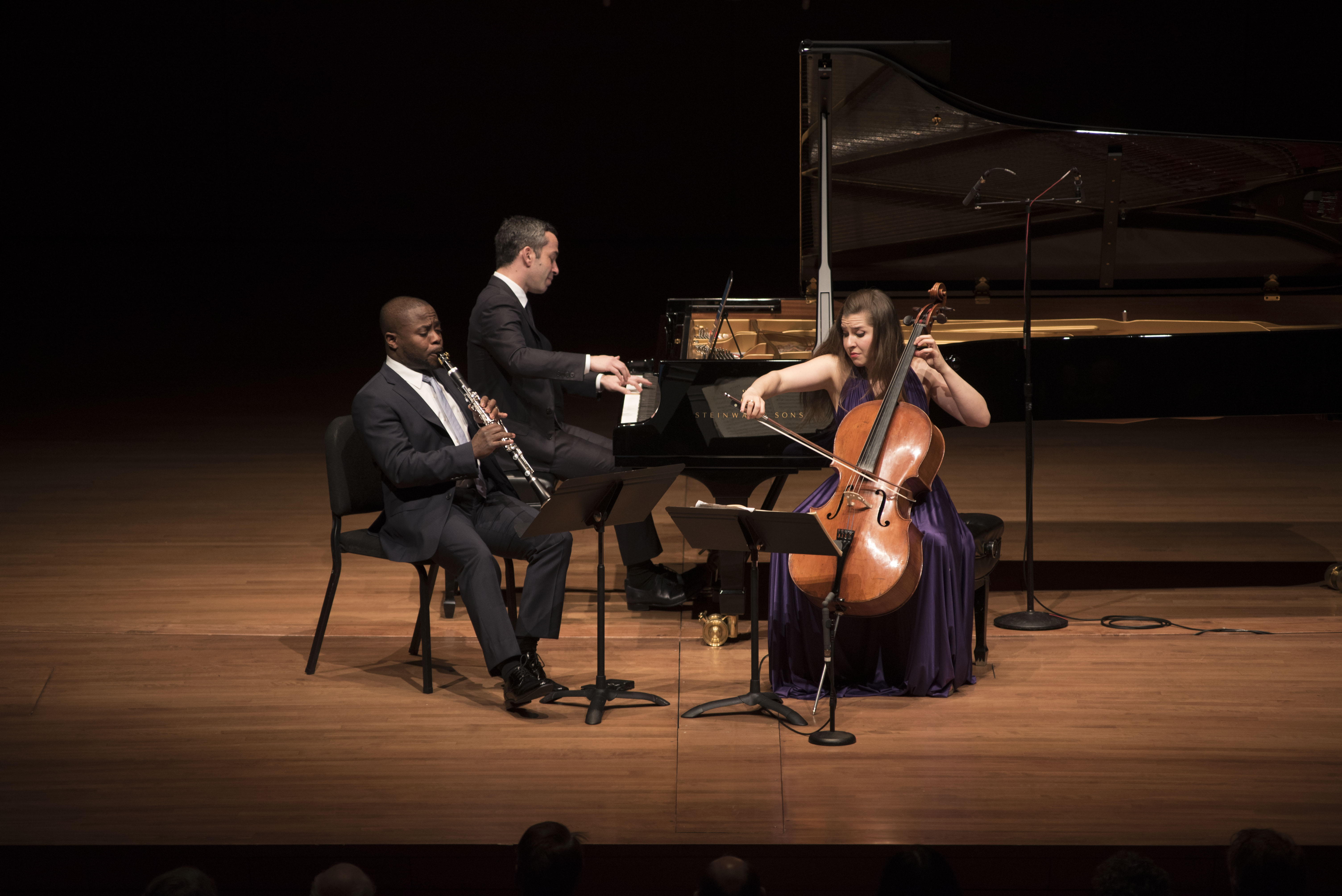 Watch the Work Here
Visit the Full Playlist Here
UNDERSTAND
The clarinet is a woodwind instrument. Name another woodwind instrument.
ANALYZE
Compare this work to another work of Brahms in a previousl playlist. How would you describe his compositional style overall?
EVALUATE
In the accompanying Inside Chamber Music lecture, Bruce Adolphe discusses the ambiguous use of harmony in this work. Defend why this work is included in this playlist entitled "The Sublime" and how his use of harmony supports your assertion.
CREATE
Build your own woodwind instrument from items around your house! Learn how here.
ENTIENDE
El clarinete es un instrumento de viento-madera. Nombra otro instrumento que también pertenezca a este grupo.
ANALIZA
Compara esta obra con otra obra de Brahms que haya sido incluida en una de nuestras listas de reproducción. ¿Cómo describirías su estilo de composición?
EVALÚA
En la conferencia Inside Chamber Music acompañante, Bruce Adolphe discute el uso ambiguo de la armonía en esta pieza. Tomando eso en cuenta, discute por qué crees que esta obra fue incluída en la lista de reproducción llamada "Lo sublime."
CREA
Construye tu propio instrumento de viento madera con materiales caseros.