Dean: Twelve Angry Men for Twelve Cellos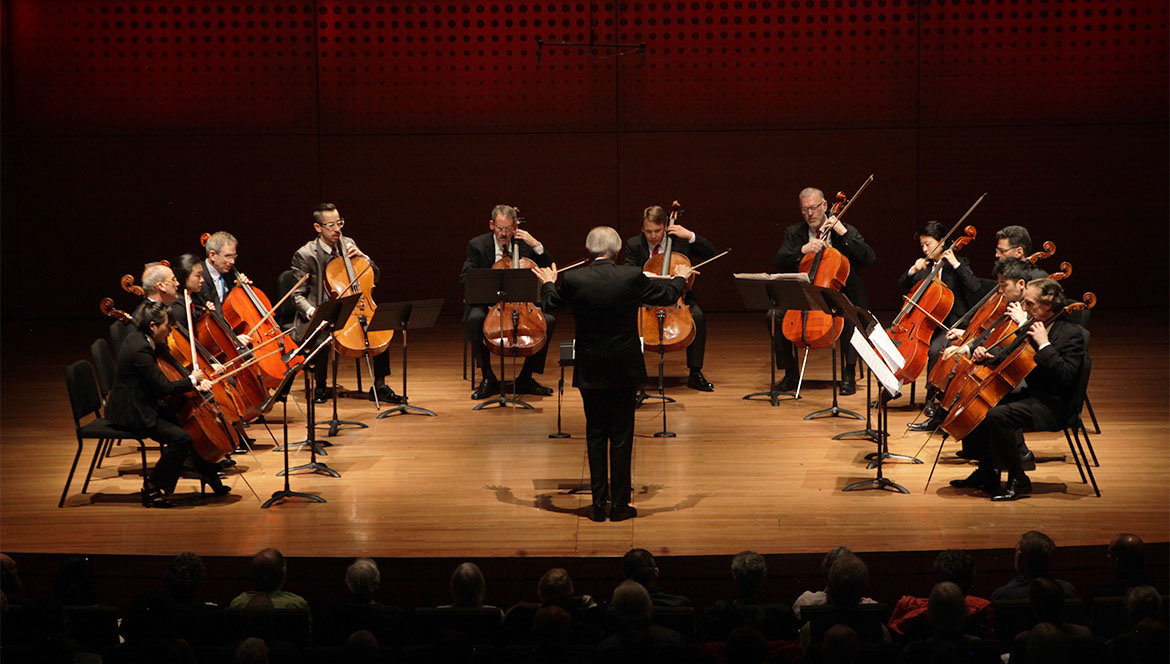 Watch the Work Here
Visit the Full Playlist Here
UNDERSTAND
Describe the overall sound of this ensemble of only cellos.
ANALYZE
Compare the use of the cello in this work to that of Villa-Lobos' Bachianas brasileiras No. 5 for Soprano and Eight Cellos, here.
EVALUATE
The composer Brett Dean is also a violist. Evaluate ways in which his background as a performer might inform his style of composition.
CREATE
Build your own string instrument from items around your house! Learn how to here.

ENTIENDE

Describe el sonido de este ensamble de solo cellos.

ANALIZA

Compara el uso del cello en esta pieza con aquel de Bachianas Brasileiras No. 5 para soprano y ocho cellos del compositor Heitor Villa-Lobos.

EVALÚA

El compositor Brett Dean también es violista. Evalúa posibles maneras en que su trabajo como violista puede informar su estilo de composición.

CREA

Construye tu propio instrumento de cuerdas con materiales que encuentres en tu casa.