Kodály: Serenade for Two Violins and Viola, Op. 12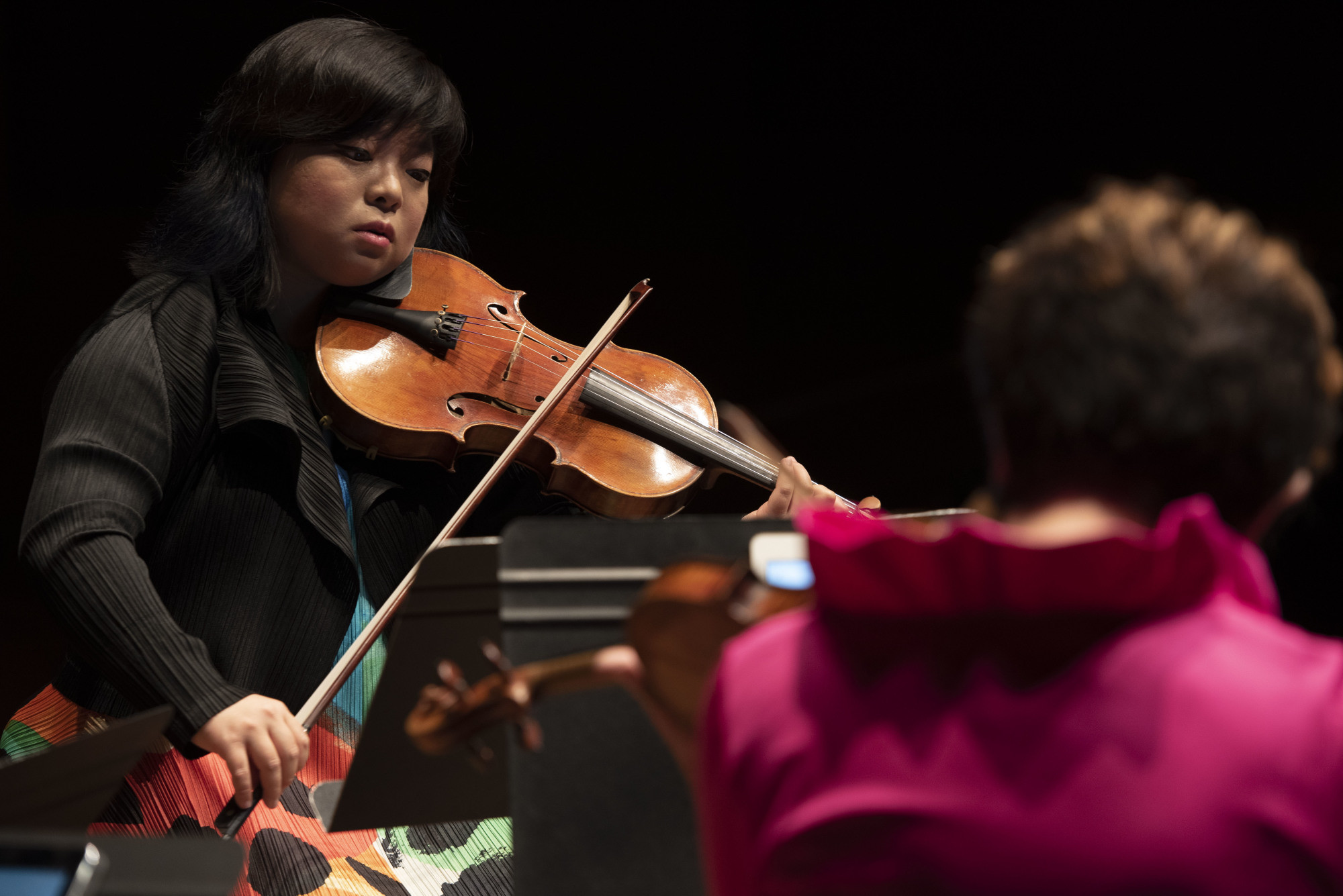 Watch the Work Here
Visit the Full Playlist Here
UNDERSTAND
In what country was Kodály born?
ANALYZE
Select another performance by violist Yura Lee from the CMS archive. Compare that performance with this one.
EVALUATE
Evaluate how the 3rd movement of this work (starting at 10:58) is inspired by Hungarian folk music.
CREATE
All three performers in this performance are reading their parts from an electronic tablet. Use the IMSPL database to find a PDF file of a work you have previously performed and try reading it from an electronic tablet. How is this different from reading from a paper score?

ENTIENDE

¿En qué país nació Kodály?

ANALIZA

Selecciona otro video de Yura Lee del archivo de CMS y compáralo con este.

EVALÚA

Evalúa cómo el tercer movimiento de esta pieza (empezando en 10:58) se inspira en música folklórica húngara.

CREA

Los tres músicos que aparecen en este video están usando aparatos electrónicos para leer su música. Busca en IMSPL las partituras de alguna pieza que hayas tocado y trata de hacerlo nuevamente leyendo desde una tableta electrónica. Qué diferencias notas?