Schubert: Quartet in D minor for Strings, D. 810, "Death and the Maiden"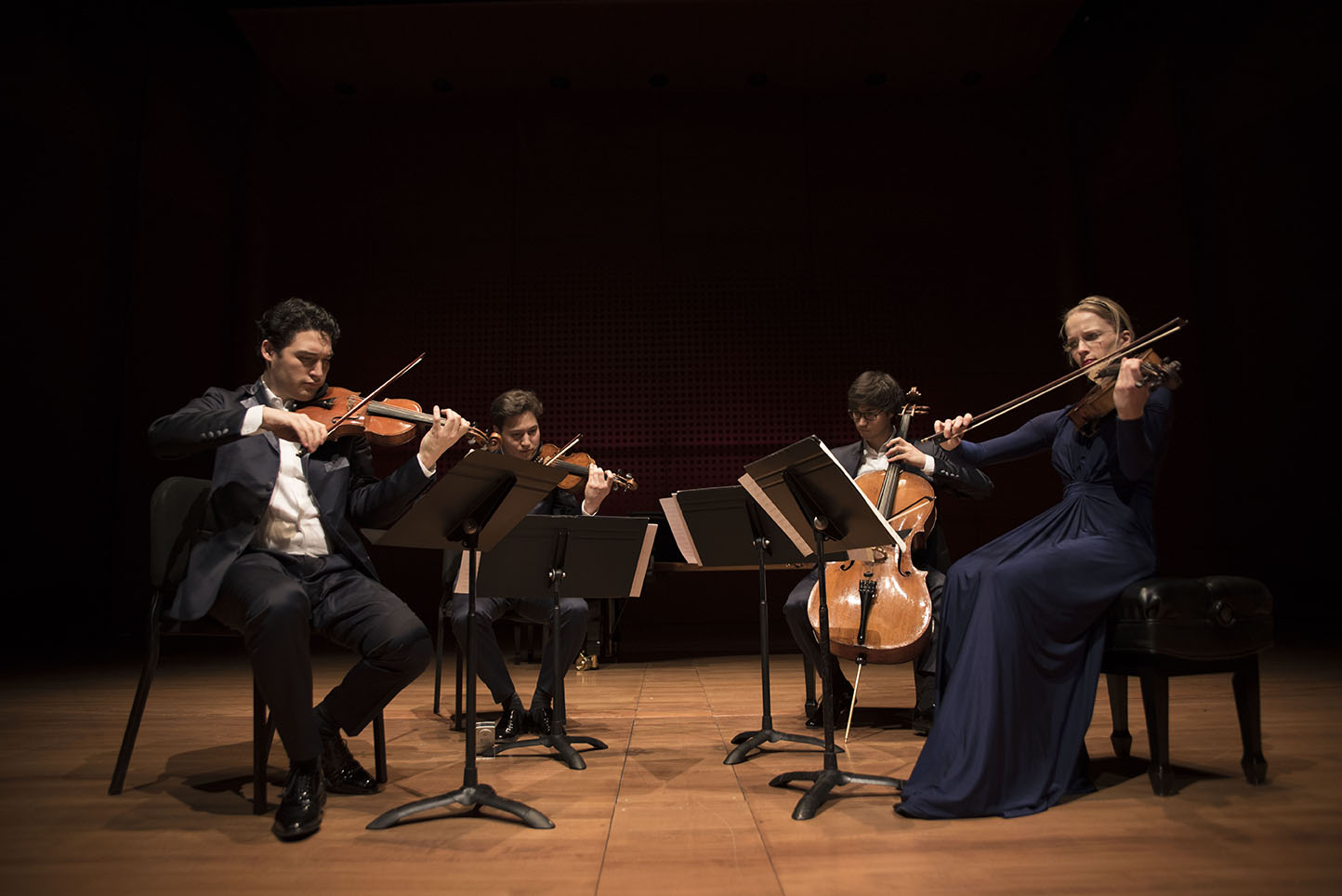 Watch the Work Here
Visit the Full Playlist Here
UNDERSTAND
All of the movements of this work are composed in a minor key. Describe the effect that has on the listener.
ANALYZE
Like the "Trout Quintet," Schubert borrows themes from his own art songs in this work. Compare the "Trout Quintet" and the "Death and the Maiden" Quartet.
EVALUATE
Schubert's instrumental chamber compositions were heavily influeced by his art songs. Defend this statement.
CREATE
Use the CMS archive to build your own playlist of works inspired by stories.

ENTIENDE

Todos los movimientos de esta pieza están en tonalidades menores. Describe qué efecto tienen las tonalidades menores en el oyente.

ANALIZA

Muchas veces, Schubert reutilizaba temas de sus canciones en otras de sus obras, como el quinteto "La trucha". Compara el quinteto "La trucha" con el cuarteto "La muerte y la doncella".

EVALÚA

La música de cámara de Schubert se fue influenciada por sus canciones. Defiende esta declaración.

CREA

Utiliza el archivo de CMS para construir tu propia lista de reproducción inspirada en historias.