Ives: Sonata No. 2 for Piano, "Concord, Mass., 1840-60"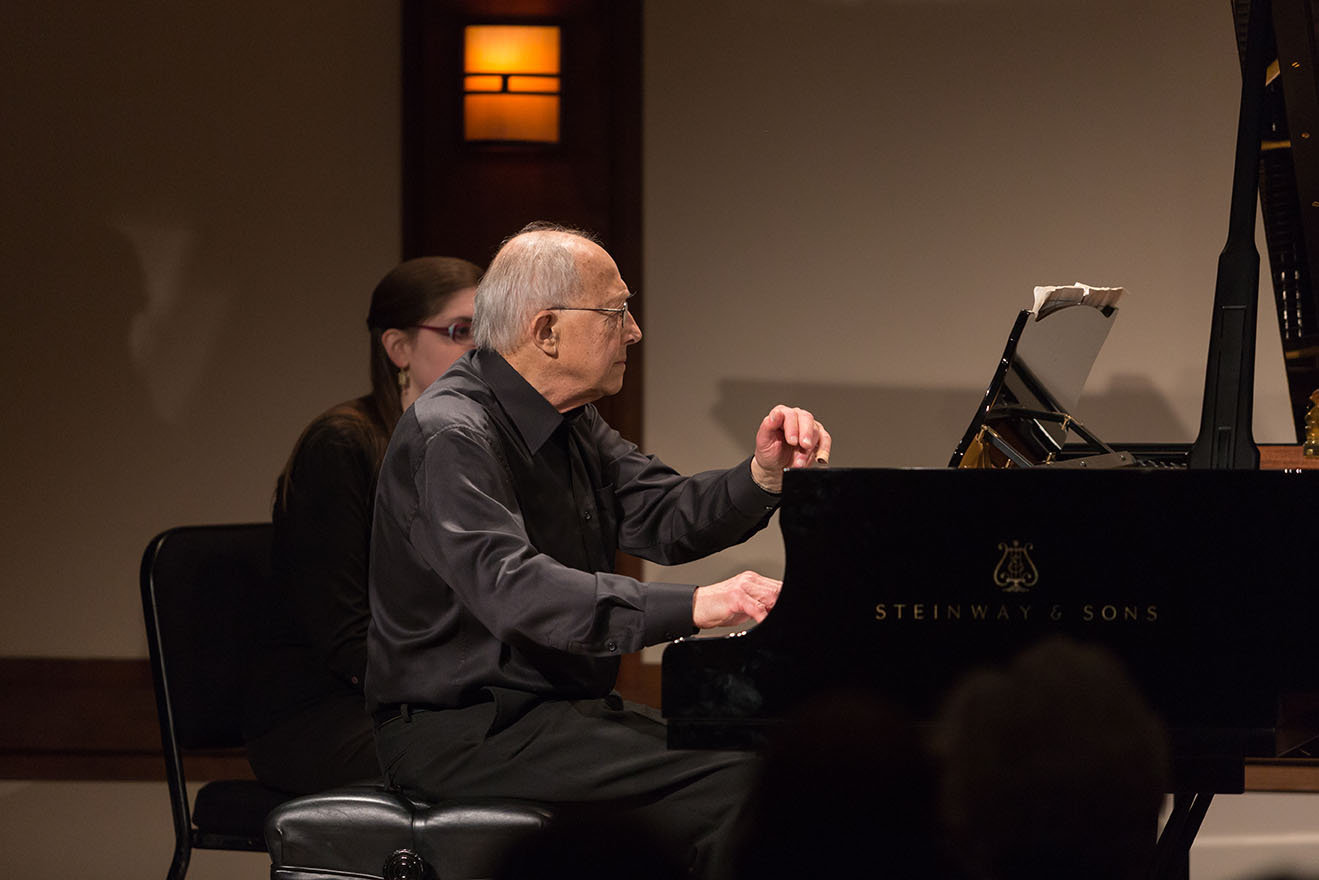 Watch the Work Here
Visit the Full Playlist Here
UNDERSTAND
All four poets named in the title of each movement of this work were part of a nineteenth century American literary movement. What was the name of that movement?
ANALYZE
Why did Charles Ives name each movement of this work after an American poet?
EVALUATE
In the final movement of this work, there is a surprise appearance by an offstage solo flutist. Describe your reaction to this moment. What does the appearance of this part add to this work?
CREATE
In the second movement of this work at 19:04, Gilbert Kalish uses a piece of wood to depress multiple keys on the piano at the same time, creating "cluster" harmonies. Using a ruler, (carefully!) press it against the keys of your keyboard while holding down the pedal and see what special harmonies you can create.
ENTIENDE
Los cuatro poetas nombrados en el título de cada movimiento de esta obra fueron parte de un movimiento literario estadounidense del siglo XIX. ¿Cómo se llamaba ese movimiento?
ANALIZA
¿Por qué Charles Ives nombró cada movimiento de esta obra en honor a un poeta estadounidense?
EVALÚA
En el movimiento final de esta pieza, aparece de sorpresa un flautista solista fuera del escenario. Describe tu reacción a este momento. ¿Cómo contribuye la aparición de este músico a la obra?
CREA
En el segundo movimiento de esta pieza, a las 19:04, Gilbert Kalish usa un trozo de madera para presionar varias teclas en el piano al mismo tiempo, creando un clúster tonal. Utilizando una regla, (¡con cuidado!) presiona las teclas de tu teclado mientras mantienes presionado el pedal y descubre qué armonías especiales puedes crear.