Neikrug: Green Torso for Piano, Violin, Viola, and Cello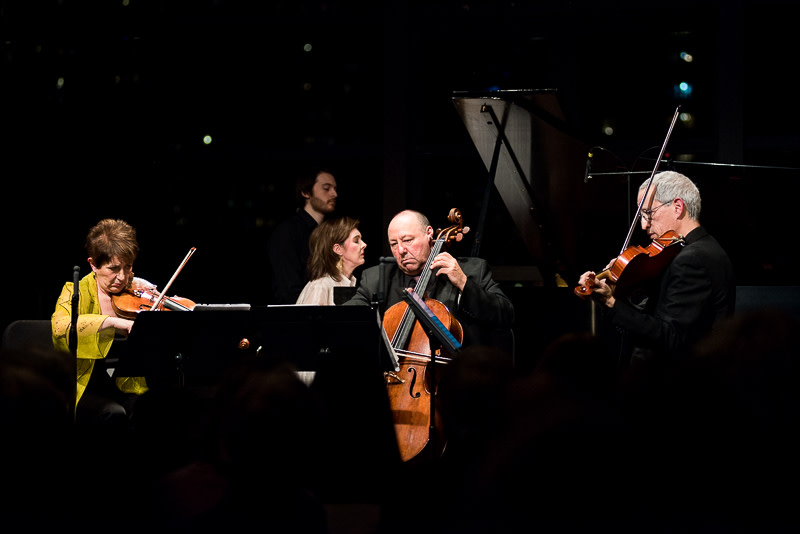 Watch the Work Here
Visit the Full Playlist Here
UNDERSTAND
Mark Neikrug is a multi-talented musician. What are his other musical pursuits?
ANALYZE
Neikrug wanted to "blur the contradiction between motion and stillness" in this work. How does he accomplish this? What other works from this week's playlist would you compare it to?
EVALUATE
Neikrug writes about the sculpture which inspired this work: "I was intrigued by the suggestive strength of the implied gesture of this torso, which, to me, elicits all the flowing power and beauty of a whole figure." How does this work convey these ideas?
CREATE
Find an object around your house. Use the CMS archive to find a work that you think conveys your thoughts about that object.
ENTIENDE
Mark Neikrug es un músico de muchos talentos. Aparte de ser compositor, ¿de qué otras maneras se desempeña como músico?
ANALIZA
Neikrug quiso "difuminar la contradicción entre el movimiento y la quietud" en esta obra. ¿Cómo lo logra? ¿Con qué otras piezas de la lista de reproducción de esta semana lo compararías?
EVALÚA
Neikrug escribe lo siguiente sobre la escultura que inspiró esta obra: "Me intrigó la fuerza implícita por el gesto del torso que, para mí, destaca el poder y la belleza que fluye a través de la figura". ¿Cómo transmite la obra estas ideas?
CREA
Escoje un objeto que encuentres en tu casa. Usa el archivo de CMS para encontrar una pieza que transmita tus sentimientos hacia ese objeto.