Prokofiev: Selections from Romeo and Juliet for Viola and Piano (arr. Vadim Borisovsky)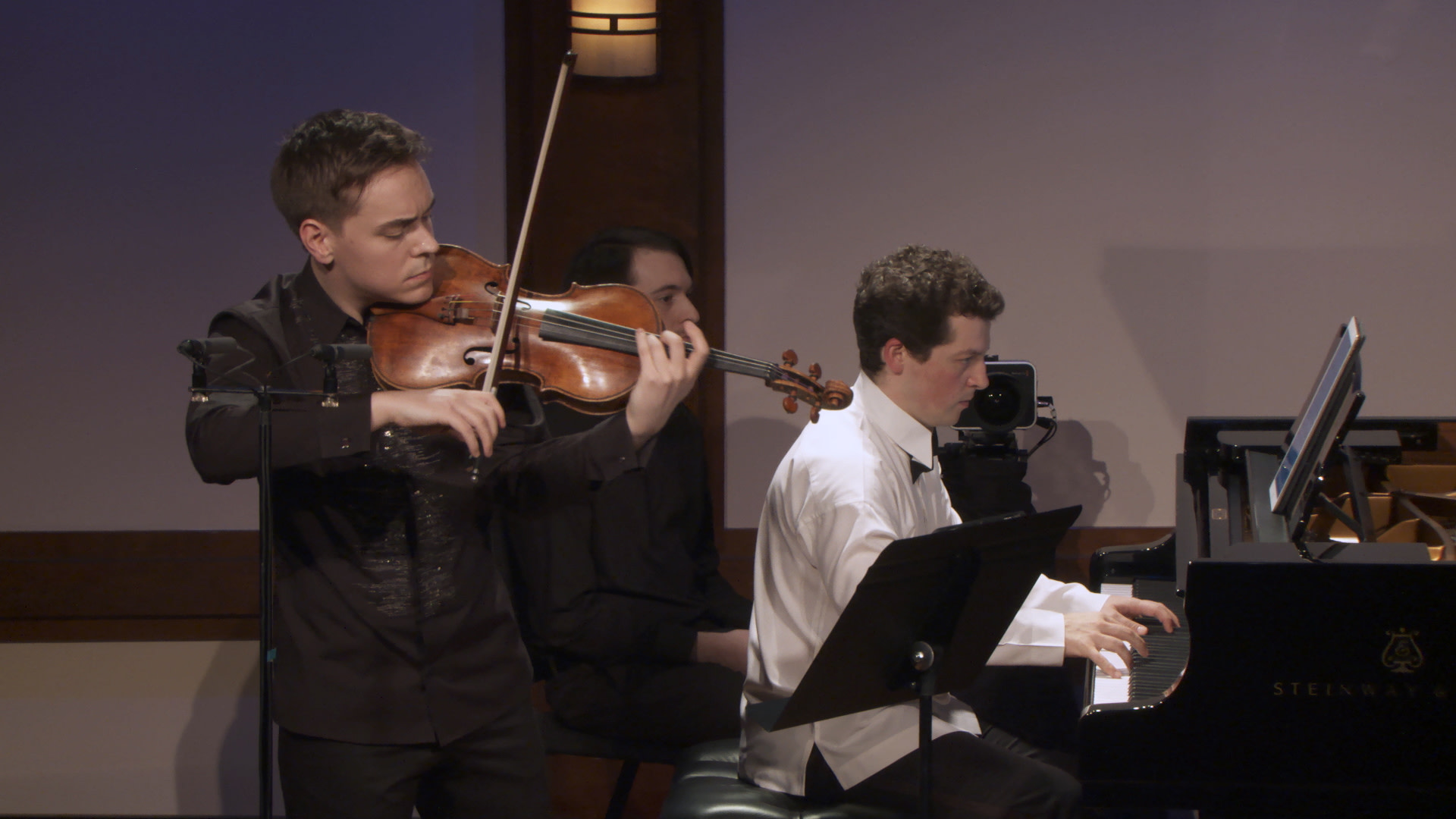 Watch the Work Here
Visit the Full Playlist Here
UNDERSTAND
This work is an arrangement of a work by Prokofiev for which other art form?
ANALYZE
The original version of this work is scored for large orchestra. Listen to movement 3 in this arrangement by Vadim Borisvsky for viola and piano beginning at 5:55. How does Borisvsky's arrangement change your perception of the work? How does the chamber version change or not change the overall character of this movement?
EVALUATE
Why do you think Borisovsky chose the viola as the featured instrument in his arrangement of this work by Prokofiev?
CREATE
Use the CMS archive to create your own playlist of other chamber works inspired by art and literature.
ENTIENDE
¿Esta obra es un arreglo de una obra de Prokofiev para qué otra forma de arte?
ANALIZA
La versión original de esta obra fue compuesta para orquestra.. Escucha el tercer movimiento en este arreglo de Vadim Borisvsky para viola y piano a partir de 5:55. ¿Cómo cambia tu percepción de la obra al escuchar este arreglo? En la versión de cámara, ¿cambia el carácter general de este movimiento? ¿Cómo?
EVALÚA
¿Por qué crees que Borisovsky eligió a la viola como instrumento destacado en su arreglo de esta obra de Prokofiev?
CREA
Utiliza el archivo de CMS para crear tu propia lista de reproducción de obras inspiradas por el arte y la literatura.