American Icon: George Crumb at 90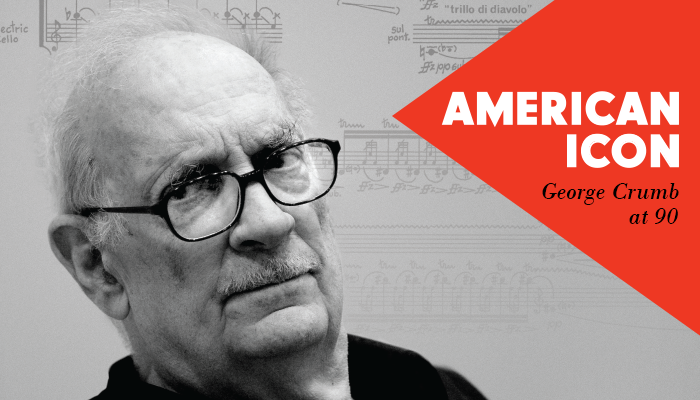 When George Crumb's music hit main stages in the early 1970s, he was proclaimed "the savior of music." In an era in which proponents of atonal, abstract music dismissed all who couldn't understand it, Crumb's luminous humanity appealed to those who longed for an emotional, visceral experience in contemporary music.
CMS pays tribute to Crumb with two probing programs which reveal the composer in all his kaleidoscopic creativity. Featured in this CMS mini-festival is pianist Gilbert Kalish, whose definitive interpretations helped fuel Crumb's meteoric rise.
Part I
Featuring the World Premiere of KRONOS-KRYPTOS for Percussion Quintet
Sunday, April 14, 5:00 PM
BUY TICKETS

Part II
Tuesday, April 16, 7:30 PM
BUY TICKETS

Pianist Gilbert Kalish talks about his long history with George Crumb and what to expect during this festival.
Percussionist Ian David Rosenbaum talks about Crumb's new work, KRONOS-KRYPTOS.