CMS at Shaker Village
This May, CMS returns to Pleasant Hill, Kentucky for the Chamber Music Festival of the Bluegrass to perform chamber music classics. Chamber music enthusiasts will also enjoy two educational lectures that explore the history of each piece of music in the festival.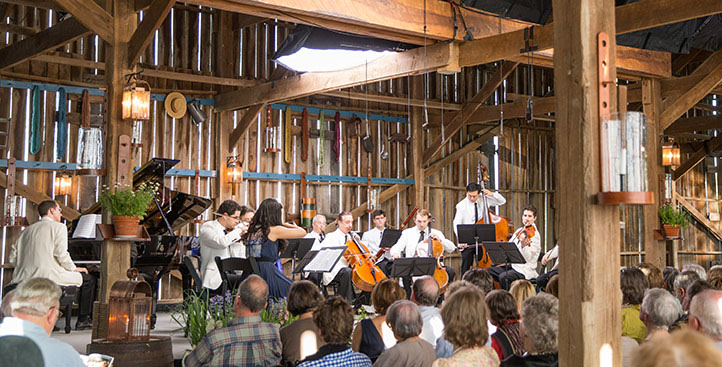 Works by Schubert
Works by Bach, Mozart, Mendelssohn, Dohnányi, and Strauss
Works by Bach, Martinu, and Fauré
Works by Haydn, Mendelssohn, and Dvorák
Watch the PBS Live from Lincoln Center special of CMS performing Copland's Appalachian Spring Suite for Ensemble at Shaker Village of Pleasant Hill in 2015 here.