The Hidden Caribbean
December 27, 2013 – January 3, 2014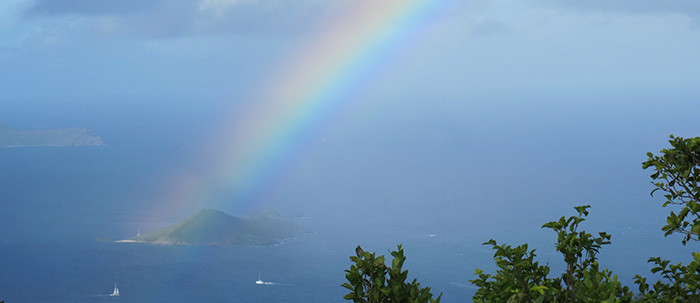 In a welcome break from the winter cold, CMS patrons embarked on the small ship Yorktown on December 27, 2013 to explore the pristine and secluded US and British Virgin Islands. An area of the islands free of mega-cruise ships and throngs of tourists, passengers had the opportunity to swim, snorkel, and explore one of the last surviving rainforests of the Caribbean. In addition to the sights and recreation, CMS Artistic Directors David Finckel and Wu Han, Ani Kavafian and Yura Lee performed three chamber music concerts aboard ship.
Guests from Music@Menlo amd the Columbia Alumni Travel Study Program joined CMS patrons and artists and a team of experts from Travel Dynamics International to enhance the Caribbean journey.
Click here to view photos from the cruise.