Treasures of Provence, Languedoc, Roussillon & Catalonia
June 1 – 11, 2013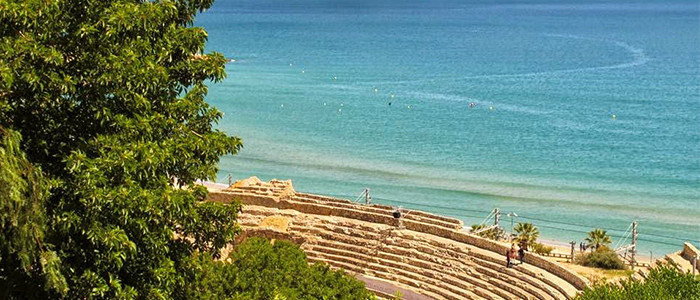 A summer trip in the Mediterranean has become a tradition for patrons of The Chamber Music Society. CMS embarked, for the fourth consecutive year, on the small ship Corinthian with Travel Dynamics International to journey across the coast of Southern France and Northeastern Spain. The voyage, incredibly rich in historic, artistic, and cultural treasures, included four chamber music concerts by CMS Artistic Directors David Finckel and Wu Han, and violinist Philip Setzer. The concerts were held ashore in Nice and Tarragona and aboard the elegant Corinthian. The "undiscovered" authenticity of these shores, lined with the cultural history of Rome and Catalonia, also served as the landscape for many early 20th century artists such as Braque, Picasso, Cézanne, and Chagall.
This yacht-like private cruise, accommodating only 100 guests, also included eager and active travelers from Music@Menlo and Cal Alumni Associations. Our patrons and friends marveled at the splendor of Gaudi's Church of the Sagrada Familia, hiked through rain to the quaint hill village of Eze, admired the artistry of Paul Cézanne's studio, and ended their days with luxurious dinners and fine wine aboard the Corinthian. Assisting this exploration of history, culture, art, food, and lifestyle was lecturer Professor Alex Saragoza of the University of California, Berkeley.
Click here to view photos from the cruise.