CMS Front Row Video Streaming Guide
Follow the guidelines below for the best viewing experience!
HARDWARE REQUIREMENTS
Any desktop, laptop, tablet, or smart phone with high speed internet connection, plugged into a power source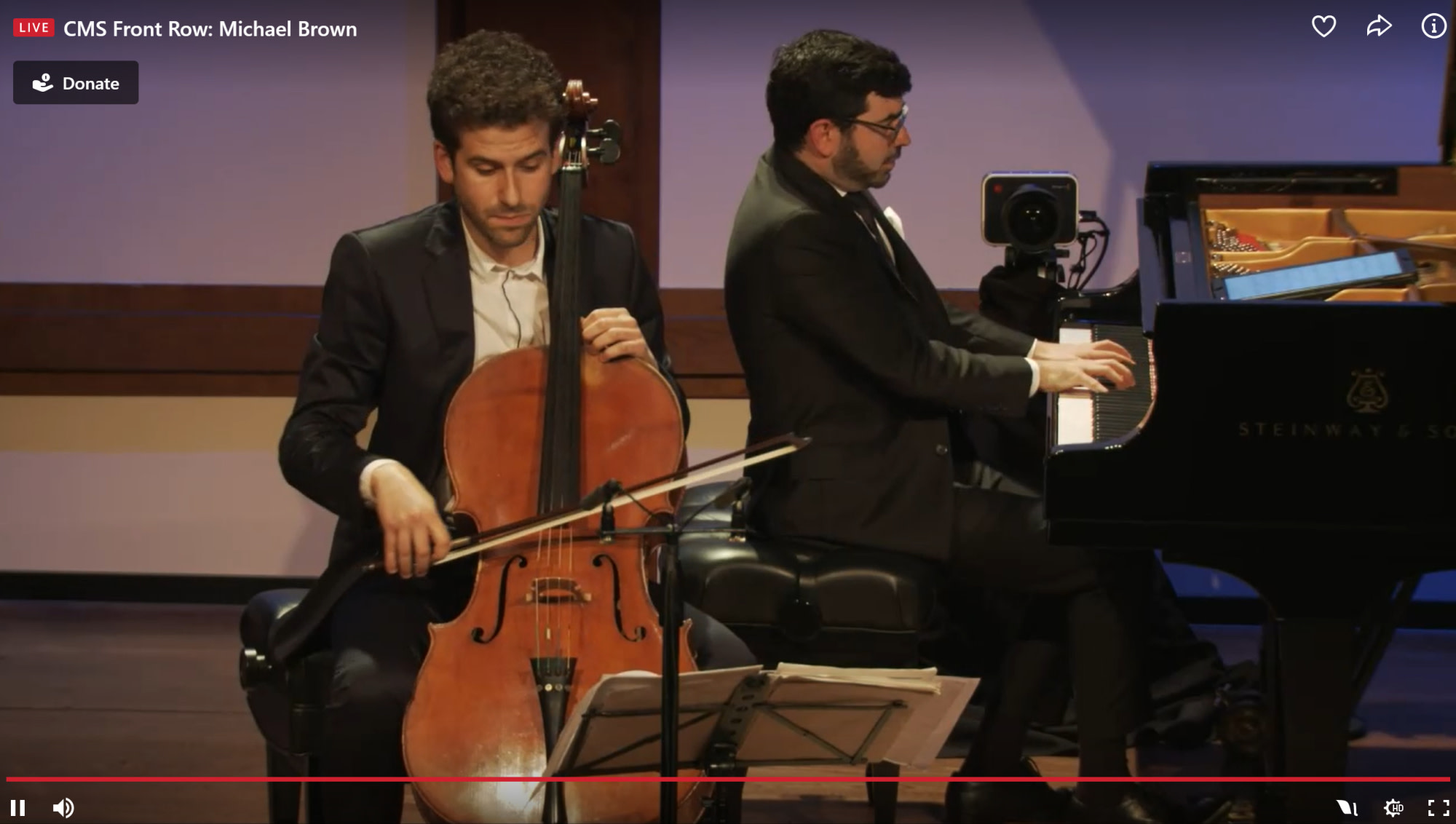 RECOMMENDED VIEWING
Hover your cursor over (or tap on) the video viewer and click on at the bottom corner to pair or mirror your desktop, laptop, or smartphone to an air play-enabled large screen TV with high quality speakers. Consult your TV manual for further instructions. You may also Chromecast any stream.
If viewing from your computer, tablet, or phone, click (or tap) on at the bottom right hand corner of the video viewer to enable full screen mode.
ADDITIONAL MATERIALS AND Q & A
On a separate desktop, laptop, or phone (recommended), navigate to the same program link and scroll down further to view Digital Program Notes, artist bios, and to ask a question which may be answered after the concert!
Additional Materials and Q and A may also be viewed on one device by disabling full screen mode and scrolling down further to view these materials.


TROUBLESHOOTING
If you experience any technical problems during the performance, click the "REFRESH" icon in your browser to reset the web stream
Click here for more troubleshooting tools.
ENJOY!
These suggested guidelines may vary by device, browser, and operating system.