Copland: Appalachian Spring Suite for Ensemble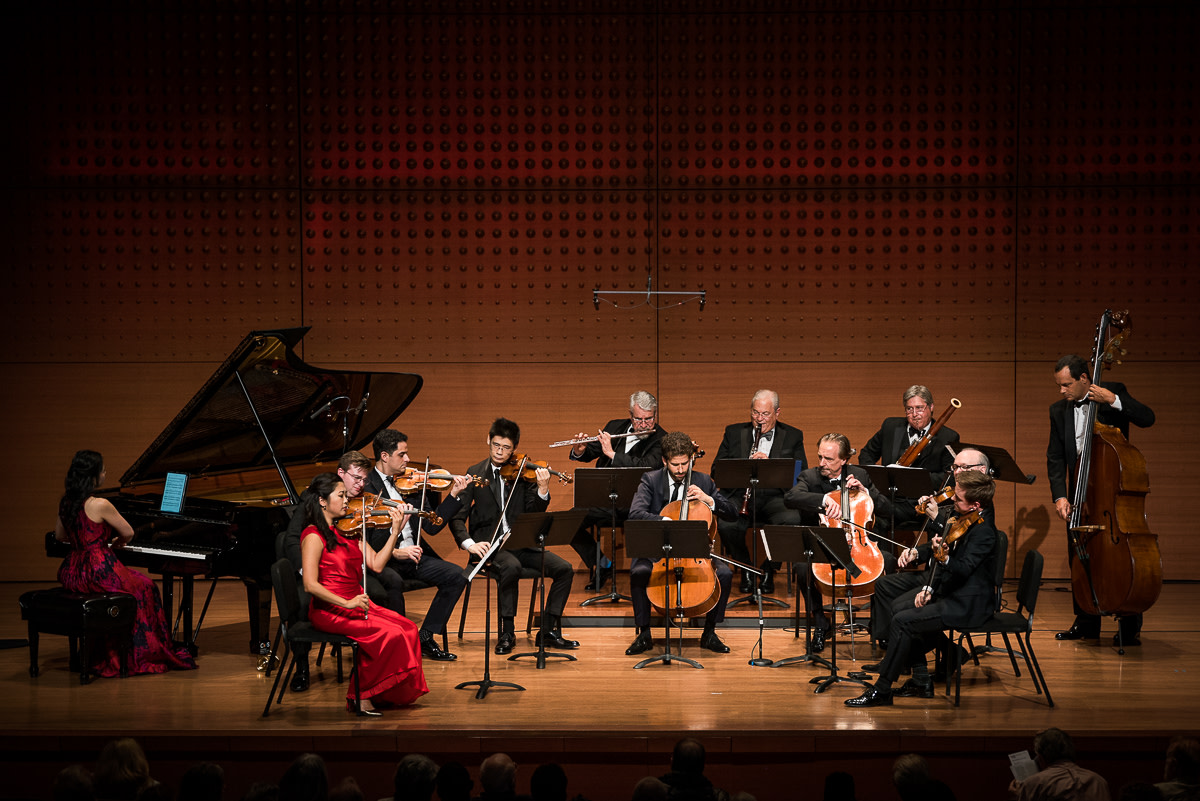 Watch the Work Here
Visit the Full Playlist Here
UNDERSTAND
This work was originally composed for a ballet by the same name. What kinds of scenes and characters do you hear depicted in the music?
ANALYZE
Analyze use of the variations on the melody "Simple Gifts" Copland uses in this composition beginning at 19:20 in the recording. How does he achieve these variations? Does he vary the melodic shape, the harmony?
EVALUATE
Evaluate how this work is inspired by and represents an "American" style. What techniques are employed by Copland to create this effect?
CREATE
Sing along to "Simple Gifts" heard starting at 19:20 in the audio recording and share your recording with classmates online.
ENTIENDE
Originalmente, esta obra fue compuesta para un ballet que llevaba el mismo nombre. ¿Qué escenas y personajes evoca la música?
ANALIZA
Analiza cómo Copland crea variaciones de la melodía "Simple Gifts" empezando en 19:20. ¿Cómo crea las variaciones? ¿Varía la melodía, la armonía o ambas?
EVALÚA
Evalúa cómo esta pieza representa el estilo "Americano". ¿Qué técnicas utiliza Copland para crear este efecto?
CREA
Canta junto a"Simple Gifts", que se escucha empezando en 19:20, y comparte con tus compañeros de clase en línea.