Ravel: Gaspard de la nuit for Piano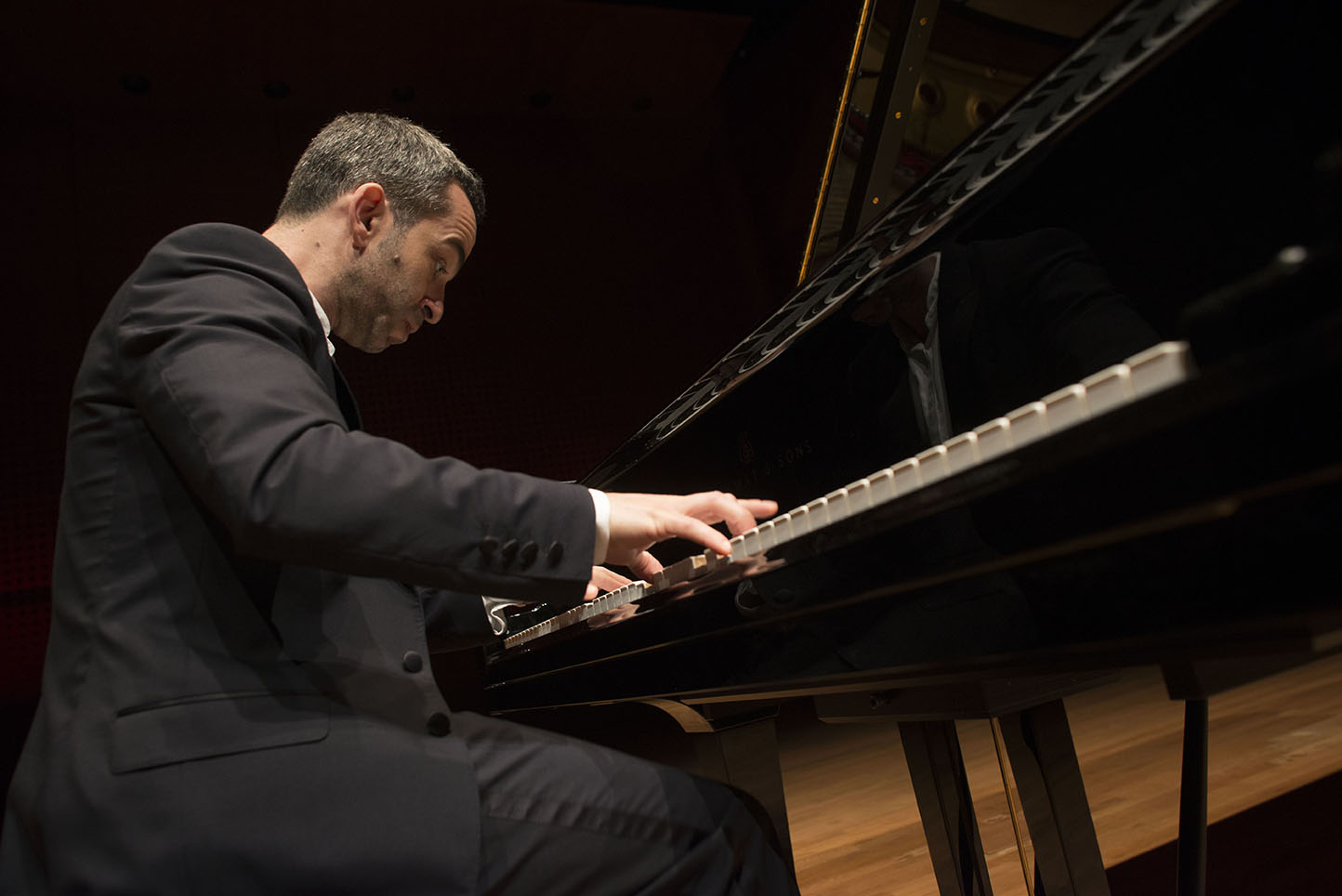 Watch the Work Here
Visit the Full Playlist Here
UNDERSTAND
The fist movement of this work is entitled Ondine referring to Undine, a water nymph who seduces observers into visiting her under water kingdom. How does this movement reflect this character?
ANALYZE
The musical gestures in Ondine are very similar to Ravel's earlier work Jeux d'eau ("Playing Water"), also invoking water imagery. Compare the Ondine movement to Jeux d'eau.
EVALUATE
Defend or refute the view that this exemplifies impressionism.
CREATE
This work is inspired by three poems by Aloysius Betrand. Create your own collection of poems which would accompany each movement of Ravel's Gaspard de la Nuit.
ENTIENDE
El primer movimiento de esta pieza se titula Ondine refiriéndose a Ondina, una ninfa acuática que seduce a todo aquel que la observa a visitar su reino submarino. ¿Cómo se ve reflejado este personaje en la música?
ANALIZA
Los gestos musicales en Ondine se parecen mucho a aquellos de Jeux d'eau, o Juego de agua de Ravel. Compara el movimiento Ondine con Jeux d'eau.
EVALÚA
Defiende o refuta la opinión que esto ejemplifica el impresionismo.
CREA
Los poemas de Aloysius Betrand fueron inspiración para esta pieza. Crea tu propia colección de poemas para acompañar a cada movimiento de Gaspard de la Nuit.