Mozart: Quartet in B-flat major for Strings, K. 458, "Hunt"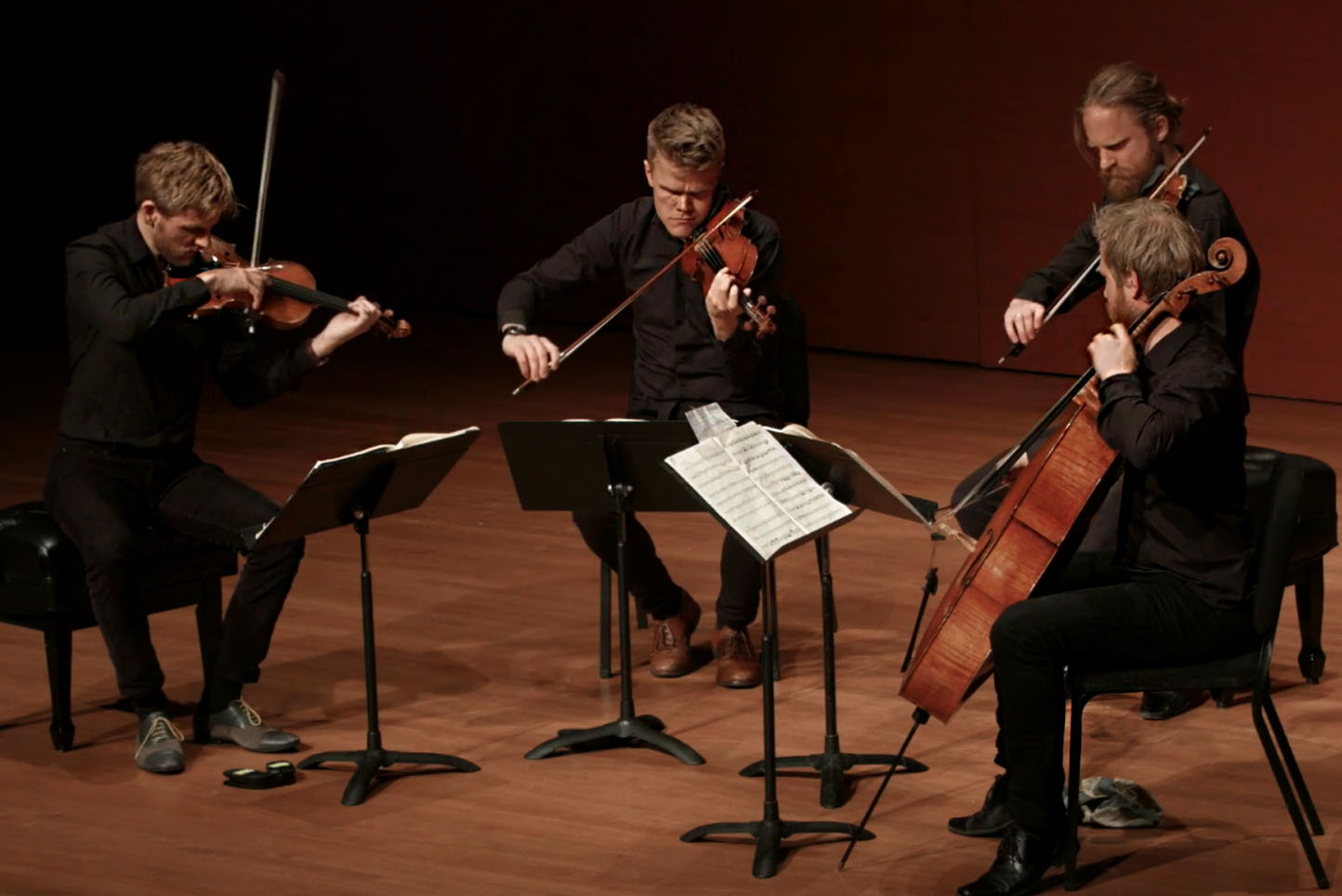 Watch the Work Here
Visit the Full Playlist Here
UNDERSTAND
Why is this work called the "Hunt" Quartet?
ANALYZE
Mozart dedicated this work to Franz Joseph Haydn. Compare this work with Haydn's "Joke Quartet" from Week 2. How may have Mozart paid homage to Hadyn's style in this piece?
EVALUATE
Mozart did not call this work the "hunt," rather it was his publisher that added the title. What word would you use to describe this work and why?
CREATE
Imagine you are creating a playlist around the theme of "nature" and create your own using videos from the CMS archive.
ENTIENDE
¿Por qué esta pieza se apoda cuarteto "La caza"?
ANALIZA
Mozart dedicó esta obra a Franz Joseph Haydn. Compara este cuarteto de Mozart con el cuarteto "La broma" de Haydn de la segunda semana. Discute cómo Mozart rinde homenaje al estilo de Haydn con esta pieza.
EVALÚA
Mozart no fue quién le dió el apodo "La caza" a este cuarteto- fue su editor quien le agregó el título. ¿Qué palabra usarías tu para describir esta obra y por que?
CREA
Usando videos del archivo. de CMS, crea tu propia lista de reproducción con el tema de la naturaleza en mente.