Vivaldi: Concerto in F major for Violin, Strings, and Continuo, RV 293, Op. 8, No. 3, "Autumn" from The Four Seasons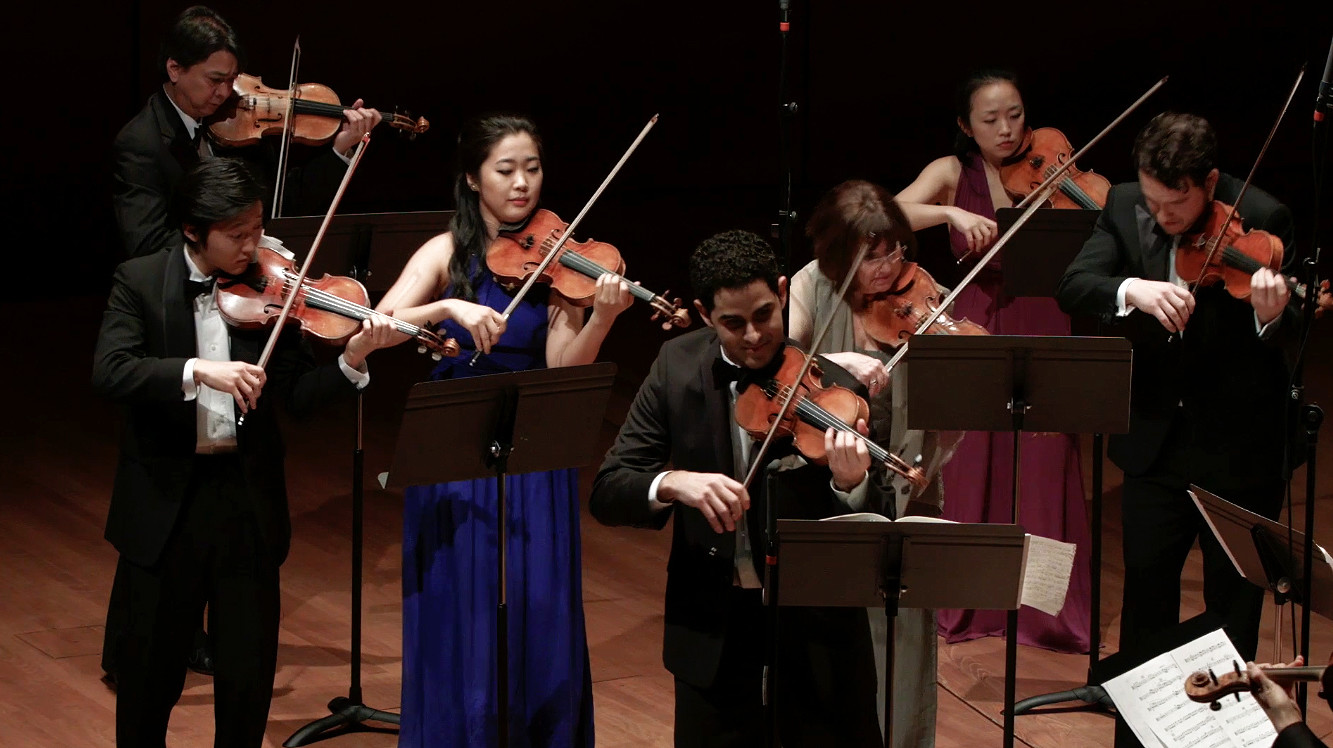 Watch the Work Here
Visit the Full Playlist Here
UNDERSTAND
What are some adjectives for the Autumn season which come to mind when you hear this work?
ANALYZE
Analyze how the solo violin part, here performed by Arnaud Sussman, is effectively used to paint the picture of the Autumn season. Refer to sounds the solo violin may be imitating to help paint this picture for the listener.
EVALUATE
Vivaldi's set of Four Seasons Concerti all feature the solo violin to convey main scenes of the seasons. Defend why the solo violin was the best instrument to convey those scenes. Would you have picked another instrument?
CREATE
Vivaldi's Four Seasons Concerti are each accompanied by a poem describing scenes from each season. Compose your own poem about Autumn, using musical images you hear in this work.
ENTIENDE
¿Qué características del otoño vienen a la mente cuando escuchas esta pieza?
ANALIZA
Analiza como Arnaud Sussmann, el primer violín, pinta una imagen del otoño a través de la música. ¿Qué sonidos ayudan a crear esta imagen en la mente?
EVALÚA
En "Las cuatro estaciones", Vivaldi siempre utiliza al violín como solista para evocar las imágenes de cada estación. ¿Por qué es el violín el mejor instrumento para este fin? ¿Habrías escogido un instrumento diferente?
CREA
Cada una de "Las cuatro estaciones" de Vivaldi es acompañada por un poema que describe escenas de cada estación. Escribe tu propio poema acerca del otoño tomando en cuenta las imágenes musicales que escuchas en ese movimiento.