Debussy: Quartet in G minor for Strings, Op. 10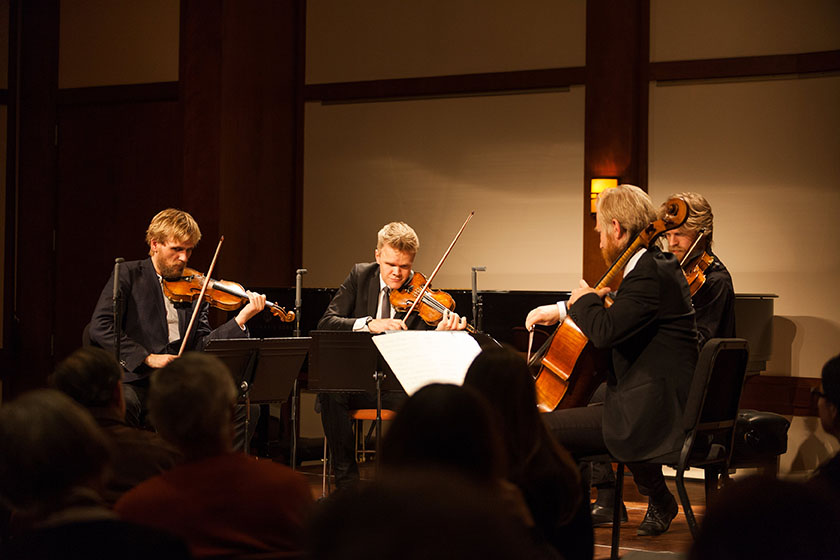 Watch the Work Here
Visit the Full Playlist Here
UNDERSTAND
Debussy lived during which century?
ANALYZE
In the accompanying Inside Chamber Music lecture, Bruce Adolphe discusses the Impressionist movement in visual arts, elements of which inspired Debussy. Analyze how this work represents those elements discussed in the lecture.
EVALUATE
Debussy once said, "You will learn orchestration better by listening to the sound of the leaves as they are stirred by the wind." Evaluate how Debussy expresses this thought in the use of the harp, flute, and viola in this work.
CREATE
Draw or paint a series of images that you feel capture the moods of this work.

ENTIENDE

¿Durante cuál siglo vivió Debussy?

ANALIZA

En la conferencia Inside Chamber Music acompañante, Bruce habla sobre el movimiento impresionista en las artes visuales, el cual fue gran inspiración para Debussy. Analiza cómo esta obra representa los elementos que Bruce menciona.

EVALÚA

Debussy dijo, "Aprenderás orquestación al escuchar el sonido de la hojas cuando son movidas por el viento." Evalúa cómo Debussy expresa este pensamiento a través del uso del arpa, la flauta traversa y la viola en esta obra.

CREA

Dibuja o pinta una serie de imágenes que capturen los sentimientos que evoca esta pieza.