Travel with CMS
Fall 2018 • Spring 2019
September 16 – 25, 2018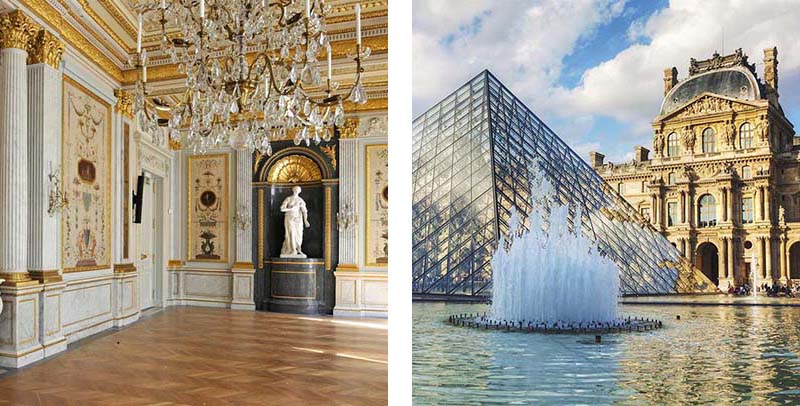 Travel with CMS Artists to London and Paris

Concerts performed by CMS Artists David Finckel, Wu Han, Aaron Boyd and Paul Neubauer


This fall join David Finckel and Wu Han on a deluxe visit to two of the great cities of the world—and brilliant music capitals—London and Paris. David, Wu Han and other Chamber Music Society musicians will perform privately at four remarkable venues, including the spectacular Hotel de Talleyrand, the late 18th century home of the great French statesman and later headquarters of the Marshall Plan; the splendid home and studio of the British Victorian painter Frederick Lord Leighton; the lavish salon of an exclusive private club in Paris; and the Music Room of composer George Frederic Handel's longtime London home.
You will visit superb art collections in small private museums, enjoy private viewings of important music manuscripts at the British Library and Bibliotheque Nationale, hear exclusive talks on the historic musical life in both cities, savor a private wine tasting in Paris with a top sommelier, have the option of attending a new production of Wagner's Tristan and Isolde at Paris Opera, with many other surprises in store. All this while staying in pampered luxury at 5-star hotels in both cities—the Ritz London and Hotel Le Meurice in Paris—and sampling fine dining at top restaurants throughout the trip. Tour participation is strictly limited.
Tour per person, ground only: $12,850*, double occupancy;
Single supplement, $2,000
*Includes $1,250 contribution to the Chamber Music Society of Lincoln Center
Tour begins September 17 in London.
For more information, contact Sharon Griffin at 212-875-5782.


April 5 – 13, 2019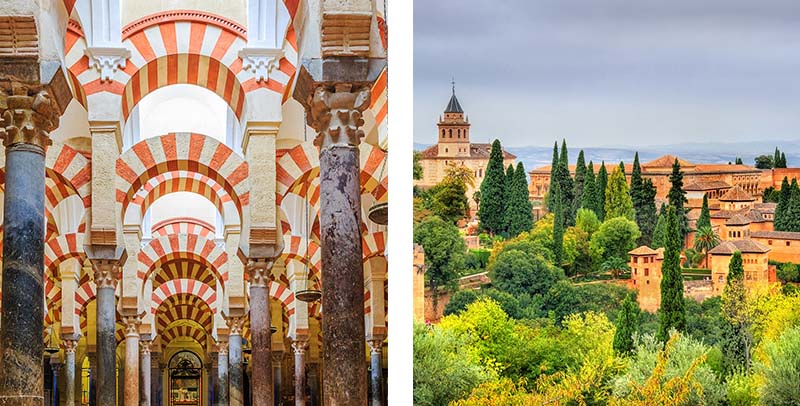 Travel with CMS Artists to Seville and Granada

Concerts performed by CMS Artists led by Wu Han • Limited to 25 Participants

For more information, call 212-875-5782


Andalucía Interlude
Music, Historic Cities, Palaces & Gardens


Stretching from the peaks of the Sierra Morena to the Mediterranean and Atlantic coasts, Andalucía is viewed by many as Spain's most varied, fascinating and interesting region. Commanding the routes between Europe and Africa and the worlds of the Mediterranean and the Atlantic, Andalucía's strategic position and rich resources attracted settlers, colonizers, invaders and traders since the earliest times. The most momentous invasion was undoubtedly that of the Moors, at the beginning of the 8th century, when they crossed over from North Africa. Within a few years, they controlled most of the Iberian Peninsula, and for about 500 years, Al Andalus, as their conquered territory was called, thrived as a center of commerce, the arts and architecture, scholarship and science. Its wealth and sophistication was unparalleled in Western Europe. Christians, Jews and Arabs coexisted in relative harmony and all made contributions to the brilliant culture of the period.
Seville, Cordoba and Granada were the great cities and intellectual and artistic centers of Al Andalus, as they are in today's Andalucía. This special trip, designed specifically for CMS, will focus on the three cities and explore their incredible architectural and art treasures, rated among the most beautiful in the world. Andalucía, the birthplace of flamenco, has been an inspiration to poets, musicians and composers for years. About 30 music pieces, operas and symphonies have been written in, or relating to Seville alone. Therefore, it is natural that in addition to our explorations, we will attend concerts performed by our accompanying CMS artists at places of singular beauty, such as a private palace.
Spring is the ideal time to visit Andalucía. The air in the cities is intoxicating with the scent of orange blossoms, jasmine and other aromatic plants, while the countryside is adorned with wild flowers.
Please join us on the Andalucía Interlude for a memorable travel and musical experience.