Historic Homes and Gardens of the Colonial South
April 25 – May 5, 2013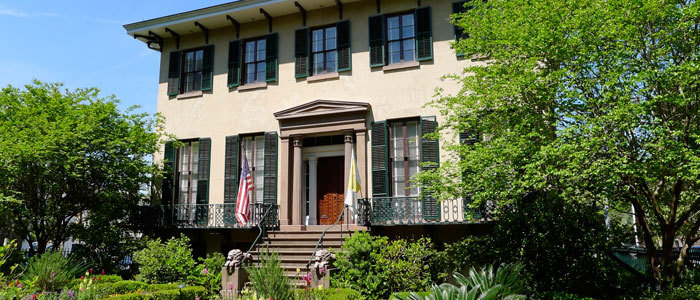 The Chamber Music Society, in early Spring 2013, offered its patrons a music cruise exploring the genteel splendor of the antebellum South and featured a trio of CMS artists: pianist Wu Han, violinist Arnaud Sussmann, and cellist Mihai Marica. This one-of-a-kind voyage was operated by Travel Dynamics International, guided by architectural historian Marlene Heck of Dartmouth College and Colonial Williamsburg's gardening expert Laura Viancour. Our CMS artists performed both aboard the small ship Yorktown and ashore at the Bruton Parish Episcopal Church in Colonial Williamsburg.
The journey from Georgia to Virginia provided a rich menu of architectural and gardening sites along its extraordinary itinerary through Savannah, Charleston, Wilmington, and Richmond. Our CMS Patrons and their friends and families were joined by travelers from Music@Menlo, the American Horticultural Society, Dartmouth, Road Scholar, and the National Trust for Historic Preservation aboard the small ship Yorktown.
Click here to view photos from the cruise.